Physical Therapy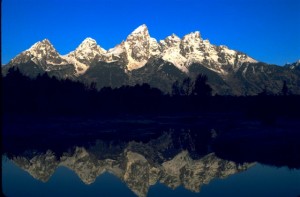 The physicians of Teton Orthopaedics have been longstanding proponents of the value of orthopedic rehabilitation in the total care of their patients. The very nature of the practice often involves the connection of our patients with physical therapists after seeing one of our specialists. Teton Orthopaedics provides physical therapy services in-house which allows seamless care while allowing our physicians to closely monitor the quality of patient care. The professional, highly-skilled and caring staff at Teton Physical Therapy is uniquely qualified to provide the individualized care patients need to return to optimum function following surgery or injury. Specialized training allows the sports physical therapists to design progressive treatment programs specific to a patient's needs, providing for a safe recovery in the shortest period of time.
Physical Therapists of Teton Physical Therapy
Outpatient Therapists
Jonathon Schetzsle, PT, DPT, CSCS
Jonathon was born and raised in Texas, and moved to Jackson with his wife in March of 2018. They have a son, Troy, who was born here in Jackson! Jonathon graduated from the University of Texas at Austin with a B.S. in Nutrition. He earned his Doctorate of Physical Therapy from the University of St. Augustine, graduating with honors.
He utilizes a combination of manual therapy and exercise to effectively treat a variety of aches and pains that lead to limitations with movement and daily living.
When not working in the clinic, he enjoys hiking, animal watching, retro video games, and hanging out with his family and dog, Kirby.
Jonathon can be reached at: jschetzsle@tetonhospital.org
---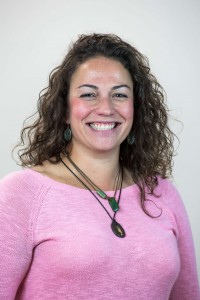 Margaret Blair, PT, DPT, SCCE
Margaret is a New York native who moved to Jackson in October of 2017. After receiving her Doctorate of Physical Therapy from Rocky Mountain University of Health Professions in December of 2016, Margaret became a traveling physical therapist and moved about the country practicing in a variety of settings. Once Margaret arrived in Jackson and started working at Teton Physical Therapy and Rehabilitation she decided to set down roots and stay in the beauty that is Jackson.
Margaret holds certifications in concussion and vestibular rehabilitation management and has been an integral part in starting a concussion and vestibular rehabilitation program.
In addition to her clinical attributes, Margaret is an APTA certified clinical instructor. She is the Site Coordinator of Clinical Education for all rehabilitation departments. The clinical education department provides well-rounded clinical affiliations for students in accredited Doctor of Physical Therapy, Occupational Therapy, and Speech Language Pathology programs around the country.
Margaret loves to hike, bike, backpack, and enjoy the Jackson summers with her dog Navi.
Margaret can be reached at: mblair@tetonhospital.org
---
Allen Kennedy, PT, DPT
Allen is a Wyoming native, raised in Evanston, WY. He moved to Jackson in May 2017 after graduating with his Doctorate in Physical Therapy from the University of North Dakota. He has since taken further coursework in dry needling, Kinesio Taping, and wound care. He serves on the wound care committee for the hospital and is involved with the return to sport evaluation program in outpatient.
Allen loves to play hockey in the winter and you can likely catch him at the Wilson rink during his time off. In the summer he is an avid disk golfer and enjoys hiking with his wife Rachael.
Allen can be reached at: akennedy@tetonhospital.org
---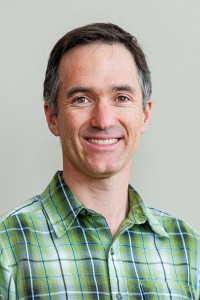 Doug Hayden, PT, DPT
Doug grew up in Richmond, Virginia and attended the College of Charleston in South Carolina for his undergraduate studies. He quickly moved out west to embrace the lifestyle that the mountains had to offer. He has taught outdoor education in California, guided trips in South America, and worked as a youth counselor in Jackson.
Doug earned his Doctorate of Physical Therapy from Eastern Washington University in Spokane, WA. He has experience working with orthopedic and sports rehabilitation, neurological conditions, and treating a variety of conditions in the inpatient hospital setting. He is excited to be back in the Jackson community and is passionate about helping others return to the activities and lifestyle they love.
In his free time Doug enjoys biking, backcountry skiing, fishing and spending time with family, friends, and his dog Juniper.
Doug can be reached at: dhayden@tetonhospital.org
---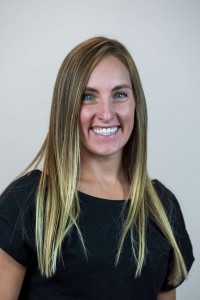 Wendy Carbone, PT, DPT
Wendy grew up in Derry, NH where she played competitive field hockey and was introduced to exploring the outdoors by her family. She is excited to live and work in the Tetons where she can play in the mountains and rivers and help get patients back to doing what they love.
Wendy earned her undergraduate degree in recreational management and tourism from the University of Vermont. For the next 4 years, she worked as a wilderness guide and instructor in British Colombia, Colorado, Utah, Maine, and Peru. Training kids and adults as an adaptive ski instructor in Breckenridge Colorado is what motivated her to pursue a career in physical therapy.
Wendy completed her Doctorate in Physical Therapy at the University of Utah and has focused her clinical and professional experience on working with individuals across the age spectrum in neurological rehabilitation. She has received additional training and mentorship to learn how to better serve individuals with spinal cord injuries, Parkinson's disease, and stroke survivors, and is an LSVT Big® certified therapist. Wendy is committed to working with kids and adults with physical disabilities and neurological conditions to help them maximize their movement potential and their ability to stay active.
Wendy can be reached at: wcarbone@tetonhospital.org
---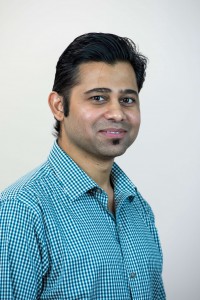 Sandeep Biswas, DPT, MSPT, MTC, CKTP, CAFS, DFM, CCMP
Sandeep graduated with a Bachelor's degree in Physical Therapy from Manipal University, India in 2008 and earned his Master's Degree in Sports Physical Therapy from Guru Nanak Dev University, India in 2010. He went on to complete his Doctorate of Physical Therapy in 2018 from Evidence in Motion (EIM) Institute of Health Professions.
He has more than 7 years of clinical experience primarily in orthopedic and sports rehabilitation. He is particularly interested in fascial work and movement science and has been pursuing various certification courses to further his skills. He is a Certified Manual Therapist, Certified Kinesiotaping Practitioner (CKTP), Certified Applied Functional Science Specialist (CAFS) from Gray's Institute and a Certified dry needling practitioner.
Sandeep is also certified in Myokinematic Restoration from Postural Restoration Institute and Level 1 certified in Functional Movement System (FMS). He has worked with national and European tour golfers and has been interested in golf swing motion analysis for correction and prevention of injuries. He is Titleist Performance Institute Level 1 certified in golf mechanics and swing assessment. Sandeep's other fields of interest involves concussion management and return to sport evaluation and management.
Sandeep strongly believes human movement and function holds the key to injuries and health disorders. Restoration of appropriate function can therefore help achieve optimal health and well-being.
Sandeep can be reached at: sbiswas@tetonhospital.org
---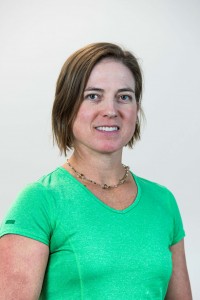 Jessica Robinson, PTA, AIB VR, certified yoga and yoga therapy instructor
Jessica was born in northern California and has lived throughout the northwest, as well as BC and New Zealand for the last 20 years. She found a career in physical therapy following years of instructing various activities and personal injuries due to an active lifestyle. Jessica earned her Physical Therapist Assistant B.S. at Whatcom Community College in Bellingham, WA and has been working with a variety of talented therapists to help patients since 2013. She has advanced training in yoga therapy, concussion rehab, RockTape kinesiology tape, and pelvic rehab. Jessica is a lifelong learner who uses many manual therapy techniques to help patient recover.
In 2017 Jessica moved to the Tetons to work at Teton Physical Therapy and Rehabilitation. She has enjoyed being a part of this extremely talented and dynamic rehab team and enjoys contributing to helping patients return to their best lives!
Jessica is an avid skier, mountain biker, and yogi who is fueled by mountains and those who love to play in them. She has been exploring the many benefits and access points locally and hopes to call this area home for many years to come.
Jessica can be reached at: jrrobinson@tetonhospital.org
---
Kim Bjorkman, PT, DPT
Kim was raised in Jackson and has a deep appreciation for the community and surrounding beauty. After moving to Washington for college, she returned every summer to play in the Tetons and work as a care provider for individuals with developmental disabilities. She graduated from University of Puget Sound in Tacoma, WA with a BA in Cell and Molecular Biology. Following undergrad, Kim taught outdoor and environmental education on the Washington coast for three years. She then returned to Jackson and worked as a special education paraprofessional for Teton County School District. Her love for working with individuals with disabilities inspired a career as a physical therapist.
Kim received her Doctorate in Physical Therapy from Regis University in Denver, CO. Her clinical experience included school district therapy, outpatient orthopedics, acute inpatient, and long term care. Kim culminated her doctorate program with a service trip in Huancayo, Peru, where she collaborated with local physical therapists to provide services to children with disabilities.
Kim and her husband, Dylan, returned to Jackson in 2018. She is passionate about expanding services available to adults and children with developmental disabilities in the community. In her free time, Kim enjoys running, baking, couponing, hiking with her husband and dog, Leo, and traveling!
Kim can be reached at: kbjorkman@tetonhospital.org
---
Julie Woolverton, PT, DPT
Julie was born and raised in East Texas. She graduated from The University of Texas at Austin in 2011 and completed her Doctorate of Physical Therapy through The University of St. Augustine in Austin, fall of 2018. She has experience playing collegiate soccer, coaching youth soccer, and teaching injury prevention courses for skiers and runners.
She has internship and clinical experience in various settings including outpatient orthopedic, long-term care, oncology, and cardiopulmonary. Julie has lived and worked in Texas, Colorado, California, Alabama, and Florida. Personal connections to people of all backgrounds and the ability to enhance their quality of life are what drives her practice.
Julie completed her oncology rehab certification through the Physiological Oncology Rehabilitation Institute in Denver, CO. Julie will be focusing on the home health and oncology populations here in Jackson.
Julie moved to Jackson in January of 2019 and is grateful to treat and empower such a welcoming community. Julie enjoys hiking, yoga, Pilates, and listening to live music. She plans to pick up cross country skiing and get back to riding horses.
Julie can be reached at: jwoolverton@tetonhospital.org
---
Occupational Therapists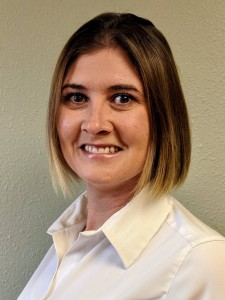 Megan Marion, MS, OTR/L, WCC
Megan grew up as an "army brat", spending most of her childhood abroad on bases. She attended the University of Florida receiving a bachelors in Health Science with a focus in Vocational Rehabilitation in 2005 and then received her Master's in Occupational Therapy in 2006. Megan began her career as an Occupational Therapist in Denver, Colorado working for Spaulding Rehabilitation at Presbyterian St. Luke's. She then moved to Seattle, Washington as a contract worker, where she gained experience in a variety of settings including skilled nursing, transitional care, and acute care.
After living in the big city for two years, she was ready for a small community and moved to Steamboat Springs, Colorado. In Steamboat, Megan co-ran a dementia program, "Connections", with the speech language pathologist at the long-term care facility, specializing in engaging clients with dementia in meaningful activities. She also received her wound care certification, and started an outpatient wound care program. After five years of service at Yampa Valley Medical Center, she found herself in Jackson Hole.
At St. John's Medical Center she has enjoyed working in all settings as she continues to provide high quality wound care services. Megan also performs driving assessments at Teton Physical Therapy & Rehabilitation. Megan has a strong passion for skiing, hiking, backpacking, traveling, and enjoys everything Jackson has to offer.
Megan can be reached at: mmarion@tetonhospital.org
---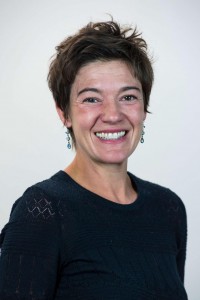 Emma Williams, OTR/L, CLT
Emma grew up in North East Texas where she enjoyed playing soccer and swimming. Since moving to Jackson, she has expanded her love of sports to include trail running, rock climbing, ice climbing and backcountry skiing.
She attended the University of Wyoming for undergraduate studies in psychology and Samuel Merritt University for her Masters in Occupational Therapy.
Emma is certified in lymphedema and oncology rehabilitation therapy. In 2018 she helped create Beyond Cancer, an oncology support and survivorship program, for St. John's Medical Center. She works in oncology rehabilitation, home health, and outpatient settings. Emma is passionate about helping her patients improve their satisfaction in life and increase their ability to participate in meaningful and engaging activities.
Emma can be reached at: ewillliams@tetonhospital.org
---