Torn Meniscus Treatment Available in Jackson, WY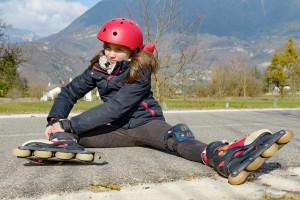 A torn meniscus is an injury that can occur when a knee joint twists or rotates excessively while supporting a significant amount of body weight. Meniscal tears are common among those who participate in sports in Jackson, Wyoming, that involve many sudden turns and stops, such as skiing, basketball, soccer, and tennis. But, this type of injury is not limited to athletes – a torn meniscus can also occur during daily activities, such as squatting or getting in or out of a car.
A torn meniscus can cause pain, inflammation, weakness, instability, or locking in the affected knee joint, but prompt treatment can help you get back into the game quickly and safely – whatever your game might be. For active individuals of all ages and levels in Jackson, WY, a full range of torn meniscus treatment options is available from the board-certified, fellowship-trained surgeons at Teton Orthopaedics.
In our experience, surgery is sometimes necessary to repair a torn meniscus. This disc of cartilage serves the important function of cushioning the ends of the thigh bone (femur) and shin bone (tibia) where they meet in the knee joint. It also absorbs shock and helps to distribute the weight load on the knee through a wide range of motion. For most meniscal tears, however, the knee specialists at Teton Orthopaedics will recommend starting with a conservative treatment plan. For instance, many patients find that they can effectively manage the discomfort of a partially torn meniscus with nonsurgical options like:
Physical therapy
Heat and ice applications
Over-the-counter or prescription pain relievers and non-steroidal anti-inflammatory drugs (NSAIDs)
Hyaluronic acid injections
Ultrasound therapy
If, after thoroughly evaluating your torn meniscus, we determine that surgery is your best option for regaining mobility and stability in your knee, we may suggest arthroscopic knee surgery. If this procedure is appropriate for you, we will explain how it is performed and give you an idea of what you can expect during your recovery. In addition to minimally invasive meniscus surgery, our surgeons perform other types of knee surgery, including knee replacements and anterior cruciate ligament (ACL) surgery.
As the largest and most well-known private orthopaedic practice in the Jackson, WY, area, Teton Orthopaedics has established an outstanding reputation for providing exceptional patient care using the most advanced treatments available. We are consistently recognized in the Best of Jackson Hole Reader's Choice Poll as having the "Best Knee Doctor of the Year." If you are experiencing knee pain from a possible torn meniscus or other musculoskeletal injury, contact us to schedule an appointment with an experienced knee specialist.