Teton Orthopaedics Offers Highly Specialized Orthopedic Care for Active Individuals in Jackson, WY & throughout the Western Wyoming Area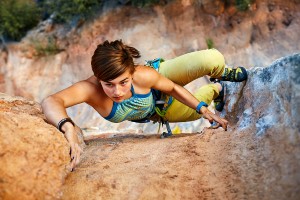 For decades, Teton Orthopaedics has been committed to providing outstanding orthopedic care to patients who live in or visit Jackson, WY, and Western Wyoming. Our private practice is made up of several orthopaedic physicians, most of whom are also orthopaedic surgeons, and only the most dedicated and accomplished professionals earn a place on our team. Each orthopaedic doctor at Teton Orthopaedics is board certified and fellowship trained in his or her respective area of specialty. This means that our patients can count on receiving care from an experienced orthopaedic specialist who has the precise level of expertise necessary to treat conditions affecting a specific part of the complex musculoskeletal system, such as the knee, foot and ankle, shoulder, hand and wrist, and spine. For our patients' convenience, we also offer onsite physical therapy, digital X-rays and extremity MRIs (magnetic resonance imaging).
The physicians at Teton Orthopaedics are widely recognized as being among the best orthopaedists in Wyoming. Serving as both an orthopedic clinic and a sports medicine center, we specialize in treating a wide variety of musculoskeletal injuries and conditions, such as fractures, tendonitis, rotator cuff and ACL tears, degenerative disc disease, carpal tunnel syndrome, trigger finger, plantar fasciitis, and more. With a goal to provide effective treatment using the most conservative techniques possible, we offer a full range of nonsurgical treatment options, including physical therapy, medications, injections, splinting and bracing. Our dedicated team of in-house physical therapists works closely with our physicians to ensure seamless, highly individualized care designed to relieve shoulder pain, knee pain, and other discomfort, as well as to improve function and enhance quality of life.
Board-Certified, Fellowship-Trained Orthopaedic Surgeons Perform State-of-the-Art Procedures for Patients in Jackson, WY & across Western Wyoming
If a patient's symptoms do not improve with conservative treatment, the orthopaedic surgeons at Teton Orthopaedics offer advanced surgical options to address a full range of orthopedic conditions and sports injuries. For instance, our highly specialized surgeons perform knee surgery, shoulder surgery, foot and ankle surgery, hand and wrist surgery, and spine surgery. Our physicians use minimally invasive outpatient procedures utilizing arthroscopic techniques when possible.
At Teton Orthopaedics, our goal is to keep bodies in motion by safely and quickly returning each of our patients to an active lifestyle. Whether you are living or vacationing in Jackson, WY, or elsewhere in the Western Wyoming area, you don't have to let the discomfort of a sports injury, shoulder pain, or a musculoskeletal condition like tendinitis interfere with your work or play. And, you don't have to be a professional athlete to receive care from a respected orthopaedic surgeon or sports medicine physician. Contact Teton Orthopaedics today to schedule an appointment at one of our nine convenient locations. We always have a physician on call, and we do not require referrals.