Heidi E. Jost, M.D. FAAOS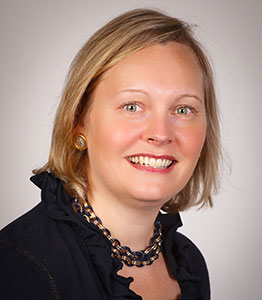 Hand and Wrist & Upper Extremity
Foot & Ankle
Small Joint Arthroscopy
Custom Orthotics
Board Certified
Fellowship Trained
Education:
M.D., Columbia College of Physicians and Surgeons, New York City
B.A., Barnard College, Columbia University, New York City
Postgraduate Residency Training:
1994-1995 General Surgical Internship, Columbia Presbyterian Medical Center, New York City
1995-1999 Orthopaedic Surgery Residency, Columbia Presbyterian Medical Center, New York City
1995-1999 Medicine Clinic, Hunter Ski Bowl, Hunter, New York City
Postgraduate Fellowship Training:
10/99-12/99 AO/ASIF Trauma Fellowship, University of Basel Kantonspittal, Basel, Switzerland
1/00-6/00 Foot and Ankle Surgery, Emory University, AtIanta, Georgia
8/00-7/01 Hand and Upper Extremity Surgery, Hospital for Joint Disease, NYU, New York City
Certification:
2009 Subspecialty Certificate in Surgery of the Hand
Publications:
Strauch RJ, Michelsen H, Rosenwasser, M. Repair of rupture of the distal tendon of the biceps brachii: Review of the literature and report of three cases treated with a single anterior incision and suture anchor. American Journal of Orthopaedics. 26(2):151-156, 1997.Michelsen H, Posner MA. Medical history of carpal tunnel syndrome. Hand Clinics. 18: 257-368, 2002.
Societies:
American Academy of Orthopaedic Surgeons, Ruth Jackson Orthopaedic Society, American Orthopaedic Foot and Ankle Society, Alpha Omega Alpha Honor Medical Society, Barnard Business and Professional Women.