Andrew B. Bullington, M.D.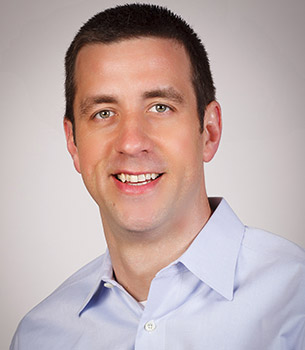 Knee & Shoulder Surgery
Sports Medicine
Arthroscopy
Trauma and Fracture Care
Joint Replacement Surgery
Board Certified
Fellowship Trained
Subspecialty Certificate in Orthopaedic Sports Medicine
Education:
B.S., International Business, Birmingham-Southern College
M.D., Emory University School of Medicine
Residency:
Emory University School of Medicine
Orthopaedic Surgery
Fellowship:
Sports Medicine Fellowship
Aspen Sports Medicine Foundation
Aspen, Colorado
Board Certification:
American Board of Orthopaedic Surgery
Subspecialty Certificate in Orthopaedics Sports Medicine
Associations:
American Academy of Orthopaedic Surgeons
American Orthopaedic Society for Sports Medicine
Arthroscopy Association of North America
Publications:
Gertzbein SD, Khoury D, Bullington A, St John TA, Larson AI. Thoracic and Lumbar Fractures Associated with Skiing and Snowboard Injuries According to the AO Comprehensive Classification. American Journal of Sports Medicine; 2012; publication pending.
Sanders BS, Bullington AB, McGillivary G, Hutton W. Biomechanical Comparison of Locked Plating in Proximal Humeral Fractures. Journal of Shoulder and Elbow Surgery 2007; 16:229-234.
Bullington AB, Xerogeanes J, Fleming L. A Retrospective Study of Percutaneous Heel Cord Repairs. Piedmont Orthopedic Society Abstracts. 2002.
Ansari I, Bullington AB, McGillivary G, Fleming L. Percutaneous Achilles Tendon Repair: Gap Measurements using Ultrasound. Robert P. Kelly Orthopaedic Journal. 2001; 183-191.
Biography:
Dr. Bullington grew up in Alabama. He is the son of a Methodist Minister and High School math teacher. He went to Birmingham-Southern College where he graduated Magna Cum Laude and received a BS in International Business.
Dr. Bullington received his MD from Emory University. He then did Residency at Emory University where he was Chief Resident at Grady Memorial Hospital, the largest trauma hospital in the South. He also served as associate team physician to the athletics teams at Georgia Tech.
After Residency he chose to do a Fellowship, an additional year of training, to earn a sub-specialty in Operative Sports Medicine. There he received focused training in Arthroscopic care of Knee injuries, Shoulder injuries, and ski/snowboard injuries. After his Fellowship year, he returned to Alabama to begin private practice for a group of 12 Orthopaedic Surgeons who served a population of 800,000. Dr. Bullington practiced in Alabama for 5 years as the only Fellowship Trained Sports Medicine physician in the area. In 2012 he moved to Jackson and joined Teton Orthopaedics. Dr Bullington earned his Certificate of Added Qualification in Sports Medicine and currently serves as the sole Wyoming Delegate to the American Orthopaedic Society for Sports Medicine (AOSSM).