William Andrew "Drew" Lighthart, M.D.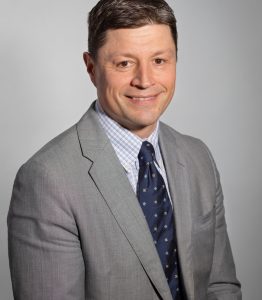 Joint Replacement & Revision
Hip & Knee
Total & Partial Knee Replacement
Anterior Hip Replacement
Hip Resurfacing
Board Certified
Fellowship Trained
Education:
B.S. Science, Allegheny College, Meadville, PA
M.D. SUNY Buffalo Medical School, Buffalo, NY
Postgraduate Residency Training:
Orthopaedic Surgery, Baltimore, MD
Union Memorial Hospital
Johns Hopkins University
University of Maryland Shock Trauma Center
Postgraduate Fellowship Training:
Total Hip & Knee, Rush University, Chicago, IL
Certification:
American Board of Orthopedic Surgery Certified & MOC re-certified
American Association of Hip and Knee Surgeons 
Biography:
Dr. Lighthart is an orthopaedic surgeon who has extensive training in hip and knee replacement surgery including minimally invasive surgery, partial knee replacement, hip resurfacing, anterior approach hip replacement and two incision hip replacement, hip and knee arthroscopy and complex reconstruction of the hip and knee.
He grew up in Buffalo New York, went to Allegheny College in Meadville, Pennsylvania and then returned to Buffalo for medical school. After that, he spent six years training in orthopedic surgery at Union Memorial Hospital, Johns Hopkins University and The University of Maryland Shock Trauma Center in Baltimore, Maryland. He then spent an additional year receiving fellowship training in hip and knee replacement surgery at Rush University and Central Dupage Hospitals in Chicago, Illinois. Dr. Lighthart was head of the Joint Replacement Team at Vermont Orthopaedics Clinic and Rutland Regional Medical Center for fourteen years before moving to Jackson.