Knee Replacement Alternatives for Active Individuals in Jackson, WY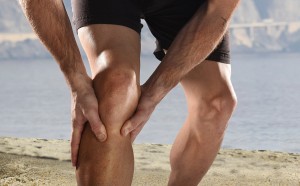 If you're considering a knee replacement, you may want to first explore some of the alternatives offered by the experienced knee specialists at Teton Orthopaedics in Jackson, Wyoming. With a goal to provide effective treatment using the most conservative approach possible, our board-certified, fellowship-trained physicians offer both surgical and nonsurgical treatment options for a full range of knee conditions, including fractures, ligament injuries, cartilage damage, tendonitis, arthritis, and chronic pain.
At Teton Orthopaedics, we understand that the idea of knee replacement surgery can be intimidating to an individual who is accustomed to being active. That's why we do everything possible to help our patients feel comfortable with their treatment choices. When you consult with a physician at Teton Orthopaedics about knee pain, you will benefit from the expertise of a surgeon who specializes in treating knee conditions and emphasizes highly individualized care. You can feel confident that you're in good hands – our practice is regularly recognized as having the "Best Knee Doctor of the Year" in the Best of Jackson Hole Reader's Choice Poll.
Oftentimes, knee conditions can be addressed without surgery. For instance, some effective knee replacement alternatives that our orthopaedic experts might suggest for you include:
Physical therapy – An in-house physical therapist at Teton Orthopaedics can develop a customized exercise regimen designed to reduce pain and strengthen the muscles that support the knee. Heat and ice applications, transcutaneous electrical nerve stimulation (TENS), or ultrasound therapy can also be used to increase blood flow and promote the healing of damaged tissue.
Medication – Over-the-counter and prescription pain relievers, non-steroidal anti-inflammatory drugs (NSAIDs), and topical numbing creams can help alleviate knee pain and reduce inflammation.
Injections – Hyaluronic acid can help lubricate the knee joint, allowing the bones within it to glide smoothly over each other. This can result in less pain and improved mobility.
Lifestyle changes – Healthy eating and regular exercise can lead to weight loss, which is important because even a few extra pounds can significantly increase the pressure that is exerted on the knee joint with every step. If necessary, weight loss is usually recommended along with other knee replacement alternatives.
If surgery is required, there still may be alternatives to traditional knee replacement surgery. For instance, our experienced knee surgeons perform state-of-the-art techniques, such as minimally invasive knee replacement surgery, which is less invasive than the traditional approach. Additionally, arthroscopic surgery may be recommended in certain cases for removing bone fragments or repairing cartilage and tendons within a knee joint.
At Teton Orthopaedics, we are dedicated to your active lifestyle. If you'd like to learn more about knee replacement alternatives and review your options with an experienced knee specialist, contact us to schedule an appointment at our office in Jackson, WY.