Achilles Tendonitis Treatment for Patients in Jackson, WY, and the Surrounding Western Wyoming Area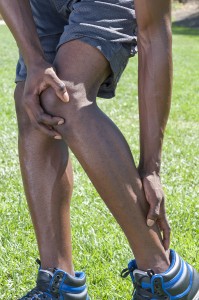 Achilles tendonitis is a painful condition caused by degeneration of the Achilles tendon or inflammation of its surrounding protective sheath. A strong, rope-like band of tissue that spans from the calf muscle to the heel bone, the Achilles tendon is the longest tendon in the body. While it is normally able to withstand the considerable stresses of walking, running, and jumping, repetitive activity can lead to overuse and cause Achilles tendonitis. The most common symptom is painful swelling that worsens when the affected foot is flexed or the affected ankle is stretched. For evaluation, diagnosis, and treatment of this and other foot and ankle conditions, patients in Jackson, WY, or the surrounding western Wyoming area can consult with a foot and ankle specialist at Teton Orthopaedics.
Because Achilles tendonitis can usually be treated effectively with conservative therapies, a foot and ankle specialist at Teton Orthopaedics in Jackson Hole will likely recommend a nonsurgical treatment approach. For instance, patients who are diagnosed with Achilles tendonitis typically begin treatment with a regimen of one or more of the following options:
Limited rest
Activity modification (avoidance of movements that worsen symptoms)
A brace or cast to immobilize the affect ankle
A heel lift that is custom-designed to be worn temporarily in the shoe of the affected foot to minimize stretching of the Achilles tendon
Anti-inflammatory medications
Ice packs
Targeted stretches
If the symptoms of Achilles tendonitis persist or worsen after a few weeks of conservative treatment, we may recommend physical therapy. At Teton Orthopaedics, our patients benefit from a highly coordinated in-house physical therapy program. A key benefit of our approach is that each patient's physical therapy regimen is developed collaboratively with input from both physicians and physical therapists. Alternatively, in very severe cases, we might recommend surgery to repair a ruptured Achilles tendon or remove excess tissue.
It's important to keep in mind that a full recovery from Achilles tendonitis can take up to several months. Of course, this can be frustrating for an active individual. However, there are ways to remain active and maintain fitness, such as through swimming or other activities that do not aggravate the injury. If you are interested, a physician at Teton Orthopaedics can recommend a customized workout program for you.
To learn more about treatment options for Achilles tendonitis, prospective patients in Jackson, WY, and the surrounding western Wyoming area can contact Teton Orthopaedics to schedule a consultation.