Torn Rotator Cuff Surgery for Patients in Jackson, WY, and Western Wyoming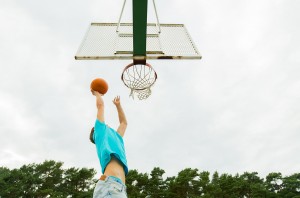 Torn rotator cuff surgery can be performed arthroscopically by the board-certified, fellowship-trained surgeons at Teton Orthopaedics, who proudly serve residents and visitors of Jackson, WY, and the surrounding western Wyoming area. If you select Teton Orthopaedics for the treatment of your shoulder injury, you will be treated by an experienced and highly focused subspecialist. This is important because a high level of specialization translates to enhanced patient care, a lower risk of complications, and better patient outcomes.
Because most rotator cuff injuries result from gradual wear and tear rather than sudden trauma, chronic shoulder pain should never be ignored. As a general rule of thumb, it's best to see a physician if the discomfort does not improve after a few weeks of home treatment, such as rest and over-the-counter anti-inflammatory medications. If you are experiencing persistent shoulder pain, an orthopaedic specialist at Teton Orthopaedics can evaluate your symptoms, diagnose your condition, and recommend the best treatment options for you.
Whether you injured your rotator cuff while skiing in Jackson Hole or elsewhere in western Wyoming, or you are experiencing signs of shoulder arthritis, it's possible that you could benefit from conservative treatment without the need for surgery. For instance, cortisone injections can sometimes reduce inflammation and provide effective relief, while physical therapy can strengthen the shoulder muscles as necessary to compensate for an injury. On the other hand, if we determine that surgery is your best option, we may consider arthroscopic torn rotator cuff surgery as a minimally invasive alternative to open surgery. In general, an arthroscopic procedure involves:
Debridement – A surgeon removes loose tendon fragments and other debris that is limiting the movement of the rotator cuff
Subacromial smoothing – A surgeon removes bone spurs from the shoulder blade to alleviate pressure on the rotator cuff tendon
Tendon repair – A surgeon mends torn edges of the supraspinatus tendon, which runs from the shoulder blade to the upper arm bone
Regardless of whether you decide to pursue torn rotator cuff surgery, physical therapy will likely be a key component of your treatment. At Teton Orthopaedics, our patients have access to a dedicated team of in-house physical therapists who work directly with our physicians to develop and oversee individualized treatment plans, which may incorporate a variety of therapeutic exercises and manual techniques.
To learn more about torn rotator cuff surgery and other treatment options for chronic shoulder pain, contact Teton Orthopaedics. Residents and visitors of Jackson, WY, and other communities in western Wyoming can count on receiving comprehensive care from our team of orthopedic experts and physical therapists.