Herniated Disc Treatment for Patients in Jackson, WY, and the Surrounding Western Wyoming Area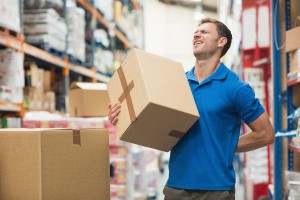 A herniated disc is a common source of neck or back pain. Also known as a ruptured or slipped disc, the condition can sometimes produce pain, numbness, and tingling sensations that radiate from the spine down through the arms or legs. Generally, symptoms are only felt if the displaced intervertebral disc material presses on the spinal cord or a nearby nerve root. Individuals who are experiencing symptoms in Jackson, WY, or the surrounding Western Wyoming area are welcome to consult with the spine specialists at Teton Orthopaedics. Because most of our patients achieve sufficient relief with conservative therapies, our fellowship-trained spine surgeons consider surgical intervention a last resort treatment for a herniated disc.
In fact, given time, the mild to moderate discomfort associated with a herniated disc will often resolve on its own. Additionally, many of our patients find that their symptoms respond well to an individualized treatment plan created by the orthopedic experts at Teton Orthopaedics in Jackson Hole. For instance, an effective treatment plan might incorporate one or more of the following non-surgical approaches:
A limited period of rest
Activity modification
A physical therapy program consisting of targeted stretches and low-impact exercises
Pain relievers
Non-steroidal anti-inflammatory drugs (NSAIDs)
Weight loss
Healthier eating habits
Lifestyle changes
If a patient's symptoms persist or worsen and herniated disc surgery is recommended, the spine surgeons at Teton Orthopaedics perform highly advanced techniques, including minimally invasive outpatient spine procedures. In addition to herniated discs, we also treat sciatica, cervical and spinal fractures, degenerative disc disease, degenerative scoliosis, and spondylolisthesis.
To learn more about herniated disc treatment options, prospective patients in Jackson, WY, and the surrounding Western Wyoming area can contact Teton Orthopaedics to schedule a consultation.