Rotator Cuff Treatment for Patients in Jackson, WY, and Throughout Western Wyoming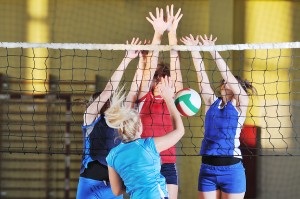 Rotator cuff treatment is available from the shoulder specialists at Teton Orthopaedics, where we provide a comprehensive range of advanced treatments for all conditions affecting the musculoskeletal system, including the shoulder joint. Whether you are living or vacationing in Jackson, WY, or elsewhere in the western Wyoming area, you don't have to allow the discomfort of a rotator cuff injury to interfere with your active lifestyle. Because each physician in our practice is board certified and fellowship trained in his or her respective area of specialty, our patients can count on receiving care from experienced orthopaedic specialists with highly refined expertise.
Oftentimes, rotator cuff treatment is necessary to address an injury that occurs when the tendons that stabilize the ball-and-socket joint of the shoulder pull away from their insertion point on the upper arm bone (humerus). This can develop gradually over time due to stress caused by repetitive activity or degeneration associated with the natural aging process. Alternatively, it can happen suddenly as the result of trauma to the shoulder joint, such as a fall onto an outstretched hand. A telling sign of a rotator cuff injury is pain when the affected arm is raised. If the discomfort is severe or unresponsive to conservative treatment, we may recommend surgical rotator cuff treatment.
At Teton Orthopaedics in Jackson Hole, our surgeons provide surgical rotator cuff treatment to relieve severe pain, enhance flexibility, and restore function to an impaired shoulder joint. When determining the best surgical approach for a patient, we consider many factors, including:
The extent of the rotator cuff tear
The quality of the affected tendon and bone tissue
The patient's overall health and physical condition
Some patients who require surgical rotator cuff treatment may benefit from shoulder arthroscopy. When performing this minimally invasive procedure, a surgeon reattaches a torn rotator cuff tendon by accessing the shoulder through a series of small incisions. As compared to open shoulder surgery, this technique generally results in a quicker recovery, and inflammation, discomfort, and scarring are minimized.
If you are experiencing shoulder pain and would like to speak with an expert at Teton Orthopaedics about the rotator cuff treatment options we offer to patients in Jackson, WY, contact us to schedule a personal appointment.