A Sports Medicine Expert Can Help You Get Back into the Game in Jackson, WY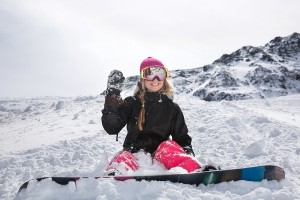 A sports medicine expert is a physician or other medical professional who has specialized knowledge and experience in treating sports- and fitness-related conditions. However, contrary to popular belief, elite athletes are not the only ones who can benefit from these services. A sports medicine specialist can be an ideal choice for any active individual, as well as someone who would like to become active. In the Jackson, Wyoming, area, athletes and non-athletes alike receive highly individualized orthopaedic care from the sports medicine experts at Teton Orthopaedics.
When it comes to injuries that affect the musculoskeletal system – the bones, joints, muscles, ligaments, and tendons located throughout the body – a sports medicine expert at Teton Orthopaedics can apply the same expertise used to treat competitive athletes to help virtually any patient return to function as fully, quickly, and safely as possible. As the leading provider of orthopaedic care in the Jackson Hole area, we serve as an orthopaedic doctor for the U.S. Olympic Ski Team, and we're pleased to treat area athletes of all levels.
You may want to consult with a sports medicine expert at Teton Orthopaedics if you are injured and experience any of the following:
Severe pain, swelling, or numbness
An inability to walk or stand
An inability to move or support weight on a limb
A buckling joint
Doubts about how to properly care for an injury
To provide a comprehensive and streamlined patient experience, each sports medicine expert at Teton Orthopaedics works closely with our in-house group of specialized physical therapists to design an appropriate treatment plan for each patient, and then monitors the patient's progress throughout the recovery process.
Whether you're a serious athlete pursuing a career in sports or you like to hit the gym regularly to stay fit in Jackson, WY, Teton Orthopaedics is prepared to meet all of your sports medicine needs. Call us today to schedule an appointment.