Board-Certified Hand and Wrist Specialist Treating Patients in Jackson, WY, and across the Western Wyoming Area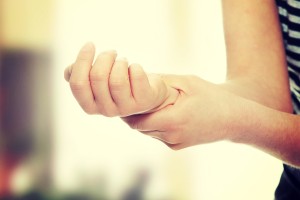 Is it best to see a hand and wrist specialist or simply go to a general practitioner or other doctor for treatment of an injury? People who live, work, and play in Jackson, WY, and the Western Wyoming area often ask this question. Teton Orthopaedics firmly believes that in order to provide the best possible patient care, it is important for physicians to study, train, and practice in specialized areas of medicine. This is especially true with respect to the hand and wrist, a complex structure that is vital to daily living. The board-certified hand and wrist surgeons at Teton Orthopaedics have the knowledge and experience necessary to provide the latest treatments for a full range of hand and wrist conditions.
If you have sustained an injury or are experiencing unexplained pain or numbness in your fingers, hand, wrist, or arm, you can consult with a qualified hand and upper extremity doctor at Teton Orthopaedics in Jackson Hole. Rafael Williams, M.D. and Heidi Jost, M.D. are board certified and fellowship trained in treating conditions of the hand and upper extremity. In addition, Dr. Jost and Dr. Williams have each earned a Certificate of Added Qualifications in Surgery of the Hand (CAQSH) from the American Board of Orthopaedic Surgery. To earn this certification, a surgeon must demonstrate qualifications in hand surgery that go beyond those required of general orthopaedic surgeons.
Some of the conditions treated by each upper extremity, hand, and wrist specialist at Teton Orthopaedics include:
Carpal tunnel syndrome
Arthritis
Tendonitis
Finger and hand lacerations
Trigger finger, mallet finger, skier's thumb, and other finger conditions
de Quervain's tenosynovitis
Ganglion cysts
Dupuytren's contracture
Sports injuries, such as ulnar collateral ligament (UCL) tears, wrist sprains and fractures, and finger dislocations
Elbow pain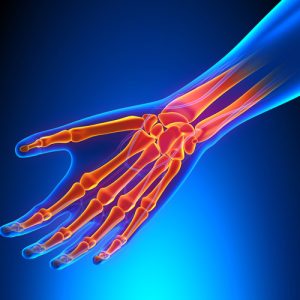 Of course, not every visit with a hand and wrist surgeon will result in surgery. At Teton Orthopaedics, our surgeons emphasize conservative treatment whenever possible, and can often recommend non-surgical treatments, such as medication, splinting, bracing, or physical therapy, to alleviate pain and restore function.
No referrals are necessary to consult with a hand, wrist, and upper extremity specialist at Teton Orthopaedics, the largest and longest established orthopaedic practice in Jackson, WY, and across Western Wyoming. Contact us today to schedule a consultation and learn more about the innovative treatments we offer.