Sciatica Treatment for Patients in Jackson, WY, and Western Wyoming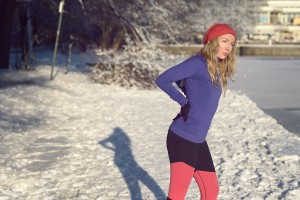 Sciatica is a term that is often used to describe symptoms that can result from compression or irritation of the sciatic nerve. The largest nerve in the body, the sciatic nerve extends from the lower spine down through the back of each leg. Often characterized by pain that travels down the back of one leg, sciatica can be intense and persistent. Other common symptoms include muscle weakness, burning, cramping, and numbness, and the discomfort usually intensifies with prolonged sitting. Fortunately, sciatica is very treatable; individuals who are experiencing these symptoms in Jackson, WY, or the surrounding western Wyoming area can consult with the spine specialists at Teton Orthopaedics.
The orthopaedic experts at Teton Orthopaedics are board-certified, fellowship-trained, and highly specialized specialists. Our spine specialists regularly treat patients with lower back pain and spine-related issues. Some people might wonder whether they should seek treatment for sciatica from a chiropractor or orthopaedic physician. While both types of medical professionals can diagnose and treat many spinal conditions, an orthopedic specialist can provide a much wider range of treatment options, including complex surgical procedures, if necessary.
With that said, when treating sciatica, our primary goal is to help a patient manage his or her symptoms sufficiently so that surgery will not be required. Toward that end, we initially identify and recommend appropriate nonsurgical approaches. For instance, by reducing inflammation, many patients are able to find adequate pain relief. Some conservative ways to address sciatica that many of our patients find effective include:
Physical therapy (available onsite at Teton Orthopaedics in Jackson Hole)
Targeted stretches and low-impact exercises
Anti-inflammatory medications
Heat and ice applications
Corticosteroid injections
Ultrasound therapy
If a patient's discomfort persists and we recommend surgery, the outstanding spine surgeons at Teton Orthopaedics are skilled and experienced in performing highly advanced surgical techniques, including minimally invasive outpatient procedures. In addition to sciatica, we also treat cervical and spinal fractures, herniated discs, degenerative disc disease, degenerative scoliosis, and spondylolisthesis.
To learn more about treatment options for sciatica and other spinal issues, prospective patients in Jackson, WY, and the surrounding western Wyoming area can contact Teton Orthopaedics to schedule a consultation with a spine specialist.