Shoulder Impingement Syndrome Treatment for Patients in Jackson, WY, and Western Wyoming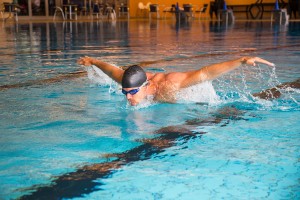 For an accurate diagnosis and prompt treatment of shoulder impingement syndrome and other types of shoulder pain, residents and visitors of Jackson, WY, and the surrounding Western Wyoming area can turn with confidence to the orthopedic subspecialists at Teton Orthopaedics. Our board-certified, fellowship-trained surgeons provide a full range of advanced treatments, including both surgical and non-surgical options, for shoulder impingement and other musculoskeletal conditions.
Shoulder impingement syndrome is common among athletes and other active individuals who perform repetitive overhead motions. Some examples include throwing a baseball, swimming the butterfly stroke, and painting a ceiling. In the shoulder region, the muscles and tendons are surrounded by bone. Due to inflammation or a bone spur, the bones in the shoulder joint can begin to impinge the rotator cuff tendons or bursa (a fluid-filled sac that cushions the joint). The condition can cause chronic pain that worsens with overhead motions, such as reaching upward. Over time, it can lead to inflammation of the rotator cuff tendons (tendonitis) or of the bursa (bursitis).
At Teton Orthopaedics in Jackson Hole, we often treat shoulder impingement syndrome conservatively with one or more of the following approaches:
A limited period of rest and activity modification (avoidance of overhead movements that worsen the condition)
A physical therapy program designed to strengthen and stabilize the shoulder joint
Nonsteroidal anti-inflammatory drugs (NSAIDs) to reduce swelling
Pain relievers to lessen discomfort
Cortisone injections into the bursa, if necessary to address severe pain and inflammation
If a patient's symptoms persist or worsen after several weeks of non-surgical treatment, we may recommend arthroscopic surgery to stabilize the shoulder joint and decrease strain on the rotator cuff tendons.
To learn more about treatment options for shoulder impingement syndrome, contact Teton Orthopaedics. Residents and visitors of Jackson, WY, and other communities in Western Wyoming can count on receiving individualized care from our team of orthopedic experts and physical therapists.