Knee Replacement Surgery for Patients in Jackson, WY, and Throughout Western Wyoming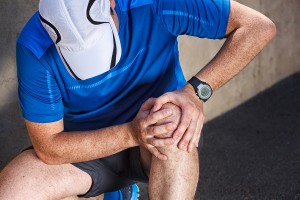 Knee replacement surgery can be an important step for an individual who is experiencing persistent pain and would like to resume an active lifestyle in Jackson, WY, or the surrounding Western Wyoming area. At Teton Orthopaedics, we know that the prospect of joint replacement surgery can seem overwhelming to a prospective patient, and we do everything possible to help our patients feel confident in their treatment choices. When you consult with a physician at Teton Orthopaedics about knee replacement, you will benefit from the expertise of a surgeon who specializes in treating conditions of the knee and who emphasizes highly individualized patient care. For these reasons and more, our practice has been consistently recognized over the last several years as having the "Best Knee Doctor of the Year" in the Best of Jackson Hole Reader's Choice Poll.
Every orthopedic surgeon who practices at Teton Orthopaedics is board certified and fellowship trained in his or her area of specialty. Our knee specialists are experienced in evaluating and diagnosing all types of knee pain, and offer a full range of advanced surgical and non-surgical treatment options. We also emphasize conservative treatment whenever possible, reserving knee replacement surgery as a last resort. In fact, many of our patients do very well with:
Physical therapy
Injections
Bracing
Non-surgical treatments like these can often delay or eliminate the need for surgery. However, in the event that knee replacement surgery is recommended, our surgeons can perform advanced procedures to replace damaged cartilage with custom prostheses made of metal and plastic.
If your knee pain is progressively worsening, has not responded sufficiently to non-surgical treatments, or is affecting your mobility or quality of life, it may be time to discuss your options with a surgeon. At Teton Orthopaedics, we can help you determine if you are a candidate for surgery. We'll fully explain the knee replacement procedure, minimally invasive options, and gender-specific considerations. Of course, the decision to pursue surgery is entirely yours; however, it's notable that many of our joint replacement patients say that they wish they had done so sooner.
To learn more, prospective patients in Jackson, WY, and the surrounding Western Wyoming area can contact Teton Orthopaedics to schedule a consultation.