ACL Reconstruction Surgery and Other Treatment Options for Patients in Jackson, WY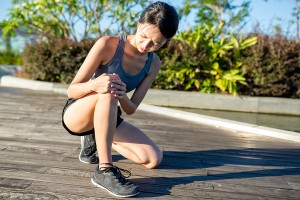 ACL reconstruction surgery may be recommended to address a severe tear in an anterior cruciate ligament, which is the most high-profile ligament in the knee and one of the most commonly injured ligaments in the body. ACL tears are common among athletes who participate in sports and fitness activities that involve sudden stops and changes in direction, such as skiing, basketball, tennis, and gymnastics. While this type of injury might sound potentially devastating to an active individual, it doesn't have to be. The board-certified, fellowship-trained knee surgeons at Teton Orthopaedics perform advanced ACL reconstruction techniques and offer a full range of other treatment options for knee injuries. As a result, an ACL tear doesn't necessarily signal the end of a career for an athlete in the Jackson, Wyoming area.
When performing ACL reconstruction surgery, a knee surgeon at Teton Orthopaedics in Jackson Hole will use advanced surgical techniques and instruments to effectively "recreate" a torn knee ligament. Following a surgeon's highly precise placement of an ACL graft and use of state-of-the-art equipment to securely fix the graft, a patient can usually begin physical therapy – and start his or her recovery process – much sooner than a similarly-situated patient a few decades ago.
With that said, not all patients with torn knee ligaments require ACL reconstruction surgery. For an individual who does not perform high-intensity exercises or engage in other physical activities that place significant stress on the knees, a course of physical therapy may be sufficient. As a general rule of thumb, ACL reconstruction may be recommended if the anterior cruciate ligament is torn.
Of course, it's best to reduce the chance of a knee injury and avoid the need for ACL reconstruction surgery in the first place. A general awareness, along with the practice of certain strengthening techniques, can go a long way toward helping an athlete achieve that goal. For personalized advice and guidance, active individuals in the Jackson, WY, area can consult with the experienced orthopaedists at Teton Orthopaedics.
Contact us to schedule an appointment to discuss ACL reconstruction and other treatment options with a knee expert.