Sports Injury Prevention and Treatment at Teton Orthopaedics in Jackson, WY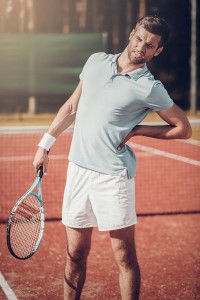 Comprehensive sports injury prevention and treatment services are available at Teton Orthopaedics. Trusted for years by athletes from Jackson and throughout Wyoming, we are the largest and most well-known private orthopaedic practice in the area. Our accomplished team includes several board-certified, fellowship-trained physicians who are also orthopaedic surgeons. Ultimately, our goal is to help all active individuals – regardless of their age, sport, physical condition, or competitive level – to maximize their athletic potential while minimizing their risk of injury.
At Teton Orthopaedics, we believe that the best way to avoid sports injuries is through a combination of education and prevention strategies. Therefore, prior to the start of every season, we encourage all athletes to schedule a physical examination with one of our experienced sports medicine physicians. This will provide an opportunity for the physician to identify movement limitations and other issues before they become problematic, which is an important step in reducing the athlete's risk of injury throughout the season.
Teton Orthopaedics offers sports injury prevention and treatment services for many common sports-related conditions, including:
Ligament sprains (hip, knee, and ankle)
Rotator cuff injuries
Patellar tendonitis (jumper's knee)
Runner's knee
Shin splints
Plantar fasciitis
Achilles tendonitis
Ruptured Achilles tendons
Stress fractures
The "terrible triad" (a severe knee injury involving full or partial tears of the anterior cruciate ligament, the medial collateral ligament, and the medial meniscus)
The bottom line is that, by learning and using proper techniques, an athlete can avoid all of these injuries.
Whether you are a world-class skier, or you simply enjoy an occasional stroll through the foothills of Jackson, WY, you can feel confident the sports medicine specialists at Teton Orthopaedics will "get it." We have a unique understanding of athletes – mainly because we're athletes ourselves. Contact us today to schedule a personal appointment to discuss sports injury prevention and treatment, and allow us to help you perform at your best.