Foot and Ankle Specialist Treating Local Residents and Visitors of Jackson, WY, and the Western Wyoming Area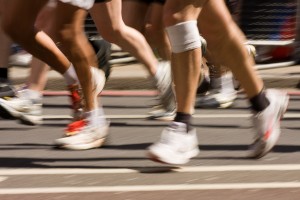 The board-certified, fellowship-trained foot and ankle specialist at Teton Orthopaedics treats a wide variety of conditions for residents and visitors of Jackson, WY, and across Western Wyoming. Due to the complexity of the foot and ankle structure, it is always a good idea to see a specialist – even for relatively minor issues that do not require surgery.
Together, the foot and ankle consist of 33 joints (20 of which are fully articulated), 26 bones, and more than 100 tendons and ligaments. These intricate components must all work together to provide the body with a unique combination of flexibility and stability, allowing it to stand upright and engage in activities like walking, running, and jumping. As a result of injury or ongoing stress, many problems can arise, especially in active individuals.
Teton Orthopaedics' foot and ankle surgeon, Heidi Jost, M.D. has the specialized expertise necessary to evaluate, diagnose, and treat foot and ankle conditions. Dr. Jost is skilled in using state-of-the-art techniques (both surgical and nonsurgical) and oversees the rehabilitation process to help our patients return to the activities they love as quickly as possible.
Some of the conditions treated by our foot and ankle specialist include:
Foot and ankle fractures
Achilles tendon injuries
Plantar fasciitis
Gout
Morton's neuroma
Heel spurs
Hammertoes
Bunions
Ankle sprains
Osteoarthritis of the ankle
Rheumatoid arthritis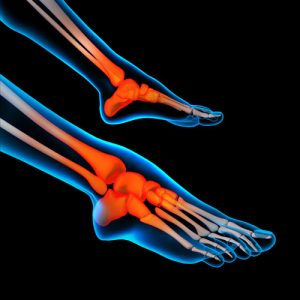 If you are experiencing foot or ankle pain, it is likely altering the way your entire body moves, so prompt diagnosis and treatment are essential. In some cases, early intervention can also delay or preclude the need for surgery. Nonsurgical approaches that are often helpful include custom shoe inserts, splinting, bracing, medications, injections, and physical therapy, all of which are available at Teton Orthopaedics.
As a highly focused, subspecialty orthopaedic practice, Teton Orthopaedics is far different from the other clinics located throughout Jackson, WY, and the Western Wyoming area. To schedule an appointment with our foot and ankle specialist, please contact us today.