Comprehensive Center for Sports Injuries Treating Athletes of All Levels in Jackson, WY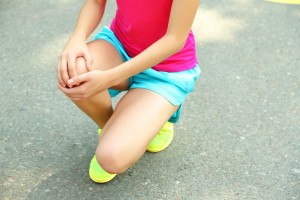 The Teton Orthopaedics center for sports injuries was established to help athletes of all levels enjoy their favorite active pursuits – without pain – in the Jackson, WY, area. In our well-respected private practice, a team of highly focused subspecialists (many of whom are board-certified, fellowship-trained surgeons) diagnose and treat a variety of musculoskeletal conditions affecting the foot and ankle, hand and wrist, neck and back, knee, and shoulder. The collective knowledge, skills, and experience of this group is integrated across all of our areas of specialty, allowing us to utilize our unique synergy as we provide highly individualized patient care.
Many people believe the practice of sports medicine is focused solely on the treatment of traumatic, sports-related injuries; however, this field is actually much broader. Anyone who participates in physical activities – from practicing yoga and swimming laps to running marathons and climbing mountains – can likely benefit from expertise of the outstanding medical professionals at Teton Orthopaedics, who are widely recognized as being among the best orthopaedists in Jackson and all of Wyoming.
At the Teton Orthopaedics center for sports injuries, we offer a variety of effective treatment options (both conservative and surgical) for conditions affecting the musculoskeletal system, including:
Muscle injuries (tears, sprains, and strains)
Knee injuries (ACL and meniscal tears, runner's knee, and jumper's knee)
Shoulder injuries (labral and rotator cuff tears, shoulder separations, and shoulder joint dislocations)
Foot and ankle injuries (plantar fasciitis and Achilles tendonitis)
Overuse injuries (stress fractures, pitcher's elbow, and shin splints)
Post-traumatic arthritis
To help ensure a streamlined experience for our patients, the orthopaedic specialists at Teton Orthopaedics work closely with our dedicated team of in-house physical therapists. We develop progressive rehabilitation programs that often include exercise, stretching, medications, manual therapy, and massage. Ultimately, our goal is to repair damaged bones, joints, muscles, ligaments, and tendons while enhancing strength, endurance, and flexibility to help prevent future injuries.
Individuals who live, work, and play in the Jackson, WY, area are welcome to consult with the orthopaedic specialists at the Teton Orthopaedics center for sports injuries.