Jackson
555 E. Broadway
Jackson, WY 83001
View Larger Map

Mailing Address:
PO Box 7434
Jackson, WY 83002

Tel. (307) 733-3900
1-800-659-1335
Fax. (307) 739-7683
Orthopaedic Practice Serving Jackson, WY – Teton Orthopaedics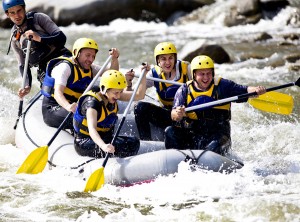 A team of orthopaedic physicians, sports medicine specialists, physical therapists, and other experienced medical professionals practices at the Teton Orthopaedics clinic in Jackson, WY. Specializing in injury recovery, we offer a full range of orthopaedic care. Our specialists are fellowship trained and, while almost every physician in our practice is also an orthopaedic surgeon, we believe in treating our patients as conservatively as possible. For instance, we have an outstanding physical therapy program, and we also offer many other innovative, non-surgical treatment options. If surgery is required, our surgeons expertly perform advanced surgical techniques to address a full range of musculoskeletal conditions and sports injuries.
Whether your "game" is downhill skiing, whitewater rafting, mountain biking, or playing blocks on the floor with your grandchildren, a musculoskeletal condition can put you on the sidelines. Of course, you want to get back on the "field" as quickly as possible, and the safest way to do so is to consult with an experienced orthopaedic physician who truly understands the needs of today's athletes. In Jackson, Wyoming, that physician is available at Teton Orthopaedics.
Some of the common orthopaedic conditions we treat include:
Fractures
Tendonitis
Rotator cuff tears
ACL tears
Degenerative disc disease
Carpal tunnel syndrome
Trigger finger
Plantar fasciitis
And more
At Teton Orthopaedics, we are committed to staying on the leading edge of sports medicine, and our physicians are dedicated to finding the best possible solution to help you stay active. We understand that when you call us for the first time, discomfort has disrupted your life, and we are committed to doing everything we can to make your wellness journey as simple as possible. Our state-of-the-art facility is designed to be patient friendly, and our multidisciplinary approach to treatment is an essential component of the level of orthopaedic care we are dedicated to delivering every single day.
As a highly focused, subspecialty practice, Teton Orthopaedics is far different from the other clinics in Jackson, WY. To schedule an appointment with an orthopaedic doctor, please contact us today.