TOTAL KNEE ARTHROPLASTY FOR ACTIVE INDIVIDUALS IN AFTON, WY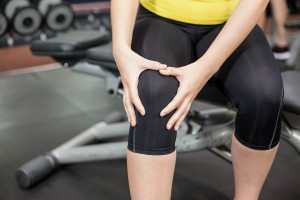 Total knee arthroplasty is a surgical procedure designed to repair a knee joint that has been damaged by arthritis or injury. When performing this procedure, which is also known as a knee replacement, a surgeon will cap the ends of the bones that form a knee joint with customized implants. The goal is to improve knee function and alleviate pain that cannot be managed effectively with conservative treatments, such as medication and exercise.
Individuals in Afton, Wyoming, who are interested in exploring total knee arthroplasty and other treatment options for knee pain are welcome to consult with the experts at Teton Orthopaedics. Every orthopedic surgeon in our private practice is board certified and fellowship trained in his or her area of specialty. As a result, our knee specialists are experienced in evaluating and diagnosing all types of knee pain, and we offer a full range of advanced treatments – including both non-surgical and surgical approaches – to address it.
One of the main goals of every physician at Teton Orthopaedics in Afton, WY, is to provide fast and effective treatment using the most conservative means possible. This means that we generally view total knee arthroplasty surgery as a treatment of last resort. In fact, many of our patients are able to avoid or delay the need for surgery by using:
Anti-inflammatory medications
Pain relievers
Physical therapy
Cortisone injections into a painful knee joint
A weight-loss program (if necessary)
If non-surgical treatments like these prove to be ineffective for you, our physicians can help you determine if you are a candidate for surgery. Of course, a decision to undergo a surgical procedure is yours and yours alone. However, we can provide all of the support and guidance you need to make a fully informed choice.
To learn more about total knee arthroplasty and other treatment options for knee pain, prospective patients in Afton, WY, can contact Teton Orthopaedics to schedule an appointment.