Spinal Decompression Therapy Explained By the Spine Specialist at Teton Orthopaedics in Lander, WY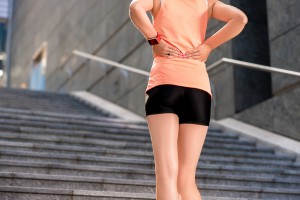 Spinal decompression therapy is a nonsurgical treatment designed to alleviate neck or back pain by gently stretching the spine with motorized traction. While some people are understandably anxious to try this option – mainly because it does not involve surgery – it's important to note that neck and back pain can have numerous underlying causes, and not all treatments are appropriate for all issues. Therefore, before attempting spinal decompression therapy or any other type of treatment, an individual should have a thorough evaluation and diagnosis performed by a qualified spine specialist, such as the board-certified, fellowship-trained spine surgeon at Teton Orthopaedics in Lander, WY.
For certain types of severe neck or back pain, spinal decompression is sometimes recommended to address a bulging or herniated disc or a bony growth that is compressing, or "pinching," a spinal nerve root. This is usually accomplished through a surgical procedure; however, surgery is generally viewed as a last resort. That's because the majority of patients benefit significantly from conservative treatments like physical therapy, medications, bracing, hot/cold therapy, and injections. For some people, another possible option is nonsurgical spinal decompression.
As explained by the spine specialist at Teton Orthopaedics in Lander, Wyoming, the goal of spinal decompression therapy is to reduce stress on the spinal discs, which cushion and separate the vertebrae, by creating negative pressure within each disc. As a result, several changes can potentially occur within the spine, such as:
A bulging or herniated disc may shrink or retract back into its normal position.
Pressure on a "pinched" nerve may be reduced.
The delivery of water and nutrients into the discs may be accelerated, which in turn can promote healing.
With that said, more research is needed to establish the safety and effectiveness of nonsurgical spinal decompression. To determine its effectiveness, researchers need to carefully evaluate the results of spinal decompression in comparison to those achieved with other alternatives to surgery over time.
If you have questions about spinal decompression therapy and other treatments for neck or back pain, contact Teton Orthopaedics to schedule an appointment with our spine specialist in Lander, WY.