A Pinched Nerve in Your Neck Can Be Painful – The Spine Specialists at Teton Orthopaedics in Riverton, WY, Can Help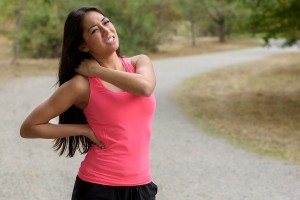 If you have a pinched nerve in your neck, your discomfort might be interfering with your ability to rest or go about your daily routine. This type of pain could result from something as simple as sleeping in an awkward position or twisting your neck too far. If that's the case, you'll probably feel better in a few days. But, if your symptoms linger, you should see a physician who can determine the cause. At Teton Orthopaedics in Riverton, Wyoming, our spine specialists diagnose and treat a full range of spine conditions that can lead to nerve compression, which is also known as a pinched nerve.
Spinal nerve compression in the cervical (neck) area can often be traced to trauma or a degenerative spine condition, such as a bulging or herniated disc, bone spur, or spinal narrowing (stenosis). After diagnosing the root cause of the pinched nerve in your neck, a spine expert at Teton Orthopaedics in Riverton, WY, can recommend an individualized treatment plan that may include one or more of the following conservative options:
Non-steroidal anti-inflammatory drugs (NSAIDs)
Physical therapy
Epidural steroid injections
TENS (transcutaneous electrical nerve stimulation)
Because most people find that their symptoms respond very well to these types of nonsurgical treatments, surgery is rarely needed to address a pinched nerve in the neck. As a general guideline, if your pain continues or worsens after a few weeks of conservative therapy, you may want to begin exploring your surgical options. If you're in this situation, we think you'll feel comfortable entrusting your care to the fellowship-trained spine surgeons at Teton Orthopaedics, who are highly skilled and experienced in performing many advanced surgical techniques.
If you'd like to learn more about treatment options for a pinched nerve in the neck, contact Teton Orthopaedics to schedule a personal consultation with a spine specialist at our office in Riverton, WY. Dedicated to keeping active bodies in motion, we are the largest and most well-known orthopaedic practice in the area, and we do not require referrals.