Teton Orthopaedics – A Sports Injury Clinic Serving Residents and Visitors of Big Piney, WY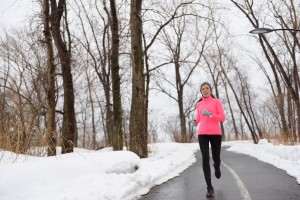 At the Teton Orthopaedics sports injury clinic, our outstanding subspecialists provide comprehensive and compassionate orthopedic care to individuals in the Big Piney, Wyoming, area. Our private practice includes several board-certified, fellowship-trained physicians who are also orthopaedic surgeons, and only the most accomplished professionals have a place on our team. Through our sports injury clinic, each patient receives care from an experienced specialist who focuses specifically on treating injuries affecting a certain part of the body, such as the knee, foot and ankle, shoulder, hand and wrist, or spine.
Serving as both an orthopaedic center and sports injury clinic in Big Piney, WY, Teton Orthopaedics specializes in treating a wide variety of musculoskeletal injuries, including:
Fractures
Strains and sprains
Tendonitis
Rotator cuff tears and other shoulder injuries
ACL tears and other knee injuries
Plantar fasciitis
And more
With a commitment to providing effective treatment using the most conservative techniques possible, our sports injury clinic offers a wide variety of nonsurgical treatment options, such as physical therapy, medications, splinting, bracing, and injections. Our in-house team of certified physical therapists works closely with our physicians to ensure comprehensive, highly individualized care designed to relieve discomfort, improve function, and enhance quality of life.
No referrals are needed to consult with a physician at the Teton Orthopaedics sports injury clinic, where our world-class specialists are dedicated to your active lifestyle. Whether you are a competitive athlete or you simply enjoy spending time outside on the weekends after working indoors all week, you can expect us to have a complete understanding of your injury and activity. That's because we live and play here, too. Contact us today to schedule an appointment at our office in Big Piney, WY.