Knee Replacement Surgery Can Improve the Function of an Arthritic Knee Joint – Options for Individuals in Riverton, WY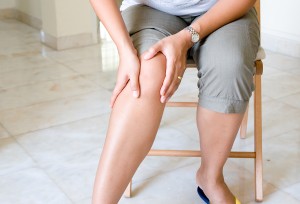 When is a knee replacement necessary? The answer to this question can vary widely among individuals. As a general guideline, if your knee pain is so severe that it is interfering with activities that you need or want to perform, it may be time to think about knee replacement surgery. If you're looking for advice, the knee specialists at Teton Orthopaedics in Riverton, Wyoming, can provide the individualized guidance you need to make fully informed treatment choices. Over the last several years, our private orthopaedic practice has been repeatedly acclaimed for having the "Best Knee Doctor of the Year" in the Best of Jackson Hole Reader's Choice Poll. For this reason – as well as many others – you can feel confident entrusting your knee care to us.
The board-certified, fellowship-trained knee surgeons at Teton Orthopaedics in Riverton, WY, generally aim to delay knee replacement surgery as long as possible in favor of less invasive treatments, such as physical therapy, medications, and assistive walking devices. That's because many people are able to achieve sufficient results without surgery.
With that said, in a case of advanced joint damage, a knee replacement may offer the best chance for pain relief and return to function. This relatively routine procedure is performed on thousands of people each year, and the vast majority experience a significant improvement in their symptoms.
An orthopaedic knee surgeon at Teton Orthopaedics can help you determine if and when knee replacement surgery is appropriate for you. Some possible signs to look for include:
Severe, persistent knee joint pain, swelling, or stiffness that worsens with activity and in humid conditions
Knee discomfort that disrupts your sleep
Difficulties walking, climbing stairs, standing up from a seated position, or getting in and out of a bathtub
A decrease in the degree to which your knee can bend
A grating sensation in your knee joint
Reduced mobility (in comparison to your past or desired activity level)
If you and your surgeon at Teton Orthopaedics decide that knee replacement surgery is right for you, your surgeon will fully discuss your options (including a minimally invasive knee replacement procedure, if appropriate), answer your questions, and explain the recommended procedure as well as the type of recovery you can expect. Ultimately, though, the decision to proceed with surgery is yours.
If you'd like to learn more about knee replacement surgery and possible alternatives, contact Teton Orthopaedics to schedule a consultation at our office in Riverton, WY.