A Total Hip Replacement Can Provide a Better Quality of Life for an Individual Living With Debilitating Arthritis in Riverton, WY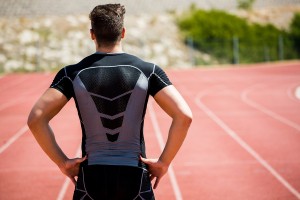 Total hip replacement surgery is usually considered a last resort. With that said, the joint specialists at Teton Orthopaedics in Riverton, WY, believe it can be a good option for a select group of people who are affected by severe arthritis that does not improve with conservative therapies, such as anti-inflammatory medications, physical therapy, and joint injections. In fact, in almost all cases, these are the mainstays of treatment for hip pain, and many patients do well enough with this first-line approach that surgery becomes unnecessary.
If bone-on-bone hip arthritis is interfering with your lifestyle in the Riverton, Wyoming, area, the board-certified, fellowship-trained surgeons at Teton Orthopaedics may be able to help. You might be interested in knowing that, as an elective procedure, total hip replacement ranks among the most successful types of surgery being performed today, and has a proven track record for relieving discomfort in patients who are physically and emotionally ready for an operation.  What's more, ongoing advances in technology and refinements in surgical techniques are continually improving this already very successful treatment option for hip pain.
One example of a breakthrough that has advanced the treatment of hip arthritis is the posterior approach to total hip replacement, which is appropriate for certain patients. This innovative procedure is less invasive than the traditional approach to a total hip replacement, and often results in a relatively quicker recovery. When performing a hip procedure using the posterior approach, a surgeon from Teton Orthopaedics can typically access the patient's hip joint through a single incision, carefully working between the surrounding muscles and ligaments to minimize tissue disruption.
As compared to those who undergo traditional total hip replacement surgery, most patients who have direct anterior hip replacements experience:
Less pain and weakness after surgery
A lower risk of post-surgical hip dislocation
Less time spent in surgery and in a hospital
A limited need for walking aids, such as canes and walkers
An easier recovery
A quicker return to function
Minimal scarring
Whether you could benefit from conservative treatment, or you ultimately require a total hip replacement, you can confidently choose to work with the orthopaedic experts at Teton Orthopaedics in Riverton, WY, where you will be cared for by a subspecialist who focuses his or her practice exclusively on the complex hip joint. To learn more or schedule a personal consultation, contact us today.