Shoulder Pain Diagnosis & Treatment From the Orthopaedic Experts Serving Jackson, WY & Western Wyoming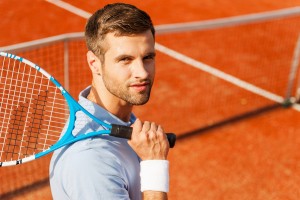 Patients who are experiencing shoulder pain in Jackson, Wyoming, or other communities across the region have many options when it comes to seeking medical advice. Nevertheless, residents and visitors alike continually seek out a shoulder specialist at Teton Orthopaedics for world-class orthopaedic care. Our practice has earned an outstanding reputation that is largely based on the focused skills and expertise of our highly specialized physicians.
The treatment of shoulder pain requires a specific skill set. A complex ball-and-socket structure, the shoulder joint comprises the clavicle (collarbone), scapula (shoulder blade), and humerus (arm bone), along with an intricate system of cartilage, muscles, ligaments, and tendons. In a healthy shoulder joint, all of these components work seamlessly together to provide the stability and wide range of motion required to enable pushing, pulling, lifting, and other movements. Due to trauma or the cumulative stress of repetitive motion, the joint can break down, leading to shoulder pain and inflammation.
At Teton Orthopaedics in Jackson Hole, our three board-certified, fellowship-trained shoulder surgeons – Andrew Bullington, M.D., Rafael Williams, M.D., and David Khoury, M.D. – diagnose and treat shoulder pain caused by an entire spectrum of conditions, including:
Rotator cuff tears
Biceps tendon tears
SLAP (superior labral anterior to posterior) tears
Acromioclavicular (AC) joint separation
Shoulder impingement
Shoulder instability and/or dislocation
Frozen shoulder
Fractures
Shoulder arthritis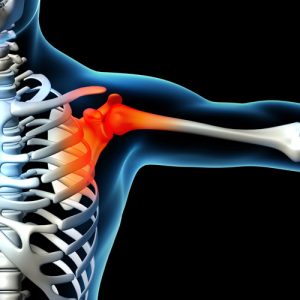 Commonly, shoulder pain improves with conservative management, such as a customized regimen of medications, injections, and physical therapy. After diagnosing your condition, a shoulder doctor at Teton Orthopaedics can discuss your options and recommend a treatment plan to best suit your needs. For patients who require surgery, our surgeons perform many advanced techniques, including shoulder arthroscopy and other minimally invasive procedures.
If you're experiencing shoulder pain in Jackson, WY, or another community in the region, you can call Teton Orthopaedics and schedule a consultation with one of our shoulder specialists. Same-day appointments are often available, which is important because early diagnosis and treatment of many shoulder conditions can often help prevent later complications. Our goal is to keep bodies in motion, and you can count on us to help you get back to your active lifestyle as quickly and safely as possible.