Back Pain Doctor Offering Relief to Residents of Riverton, WY & Surrounding Areas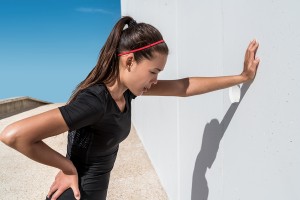 A back pain doctor at Teton Orthopaedics in Riverton, WY, can diagnose and treat a variety of issues that cause spinal discomfort and other symptoms. Back pain is very common, and most people will experience it at least once during their lifetime. But, if your back pain is interfering with your daily routine or quality of life, you don't necessarily have to learn to live with it. A spine expert at Teton Orthopaedics can get to the bottom of the problem and recommend a treatment plan to help you feel better so you can return to your active lifestyle.
Each back pain doctor at Teton Orthopaedics is experienced in diagnosing and treating a full spectrum of spinal issues and conditions, including:
Localized discomfort in the neck or back
Pain, numbness or weakness that originates in the spine and radiates through the arms or legs (sciatica)
Degenerative disc disease
Herniated and bulging discs
Vertebral fractures
Spinal stenosis
Spondylosis
Spondylolisthesis
Degenerative scoliosis
Traumatic injuries
Additionally, individuals from the Riverton, Wyoming, area who are seeking second opinions are welcome to consult with a back pain doctor at Teton Orthopaedics, and we especially encourage this if another physician has recommended surgery. That's because, in our experience, spine surgery is rarely necessary. In fact, the majority of our patients do very well with nonsurgical treatments.
With a firm commitment to practicing conservative orthopaedic medicine whenever possible, Teton Orthopaedics offers a wide range of nonsurgical treatment options for back pain, including customized physical therapy programs, medications, corticosteroid injections, ultrasound therapy, and other interventional pain management procedures. Each patient receives a personalized treatment plan that takes into account multiple individual factors. And, we understand that a patient's needs can change over time, so we continually monitor each patient's progress and fine-tune his or her treatment as necessary.
In rare cases that involve very severe or chronic symptoms that do not respond to conservative treatment, a back pain doctor at Teton Orthopaedics might recommend a surgical procedure, such as a discectomy, spinal fusion, facetectomy, laminectomy, or laminotomy. The spine surgeons at Teton Orthopaedics are highly skilled and experienced in performing the latest surgical techniques to help these patients, including minimally invasive, outpatient spine procedures.
If you'd like to consult with a back pain doctor at Teton Orthopaedics, contact us to schedule an appointment at our office conveniently located in Riverton, WY.