Innovative Lower Back Surgery Options for Patients in Lander, WY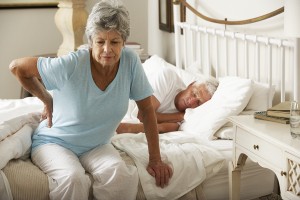 The most advanced techniques in lower back surgery are being performed at Teton Orthopaedics, where our board-certified, fellowship-trained spine surgeons specialize in treating a full range spinal conditions, including herniated discs, osteoarthritis, spinal stenosis, spondylolisthesis, and degenerative scoliosis. For patients from Lander, Wyoming, and the surrounding areas, we offer comprehensive spinal care that includes the latest conservative approaches as well as minimally invasive surgical procedures.
At Teton Orthopaedics in Lander, WY, every medical professional on our team is committed to providing patient-centered spinal care in a comfortable and welcoming setting. We know that many spinal conditions can cause significant back pain that sometimes interferes with an individual's ability to work and enjoy everyday activities. That's one reason why we make sure that our patients can schedule timely appointments. And, regardless of whether a patient elects nonsurgical therapy or lower back surgery (or both), our goal is to provide effective relief as quickly and safely as possible.
Through recent advances in diagnostic and surgical instruments, equipment, and techniques, our surgeons are now able to address certain spinal conditions through smaller incisions than ever before. As compared to traditional spine surgery, the potential benefits of this approach, which is known as minimally invasive lower back surgery, include:
Lower risk of infection
Less blood loss
Little tissue disruption around a surgical site
Minimal scarring
Reduced post-operative pain
Shorter hospital stay
Faster recovery
Teton Orthopaedics also has a dedicated team of in-house physical therapists who work closely with our physicians and patients throughout the rehabilitation process that follows surgery. We develop individualized treatment plans designed to alleviate discomfort, improve function, and enhance quality of life.
Individuals in Lander and other nearby WY communities who are considering lower back surgery can find the answers they need at Teton Orthopaedics. Contact us to schedule a consultation.