Effective Sciatica Treatment Options Available in Riverton, WY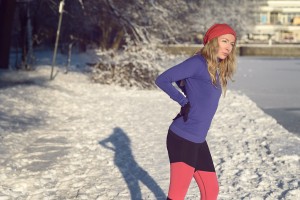 A full range of sciatica treatment options is available to individuals from Riverton and the surrounding Wyoming areas at Teton Orthopaedics. Sciatica is a common and very treatable condition that is caused by the compression of the sciatic nerve in the lower back. Oftentimes, this pressure results from degenerative changes that take place during the natural aging process. The symptoms most often reported by individuals who are diagnosed with sciatica include pain, tingling, numbness, and weakness that originate in the spine and radiate down the back of one or both legs. While some people are able to tolerate the discomfort well, others liken it to an excruciating toothache.
The orthopaedic spine specialists at Teton Orthopaedics in Riverton, WY, recommend conservative therapies whenever possible, reserving surgery as a last resort. We offer several nonsurgical treatment options for managing sciatica symptoms, including:
Physical therapy
Low-impact exercises
Targeted stretches
Anti-inflammatory medications
Pain relievers
Muscle relaxants
Hot/cold therapy
Corticosteroid injections
Ultrasound therapy
In most cases, conservative approaches like these can provide sufficient relief by reducing inflammation, thereby eliminating the need for surgical treatment. However, in very severe cases, surgery may ultimately become necessary. If a patient's discomfort becomes intolerable and we recommend surgery, the board-certified, fellowship-trained spine surgeons at Teton Orthopaedics are skilled and experienced in performing many highly advanced surgical techniques, including minimally invasive outpatient procedures. In addition to sciatica, we also provide treatment for herniated discs, degenerative disc disease, degenerative scoliosis, and spondylolisthesis.
To learn more about the sciatica treatment options available at Teton Orthopaedics, contact us to schedule a consultation at our office in Riverton, WY.