Spinal Fusion Surgery Performed by Fellowship-Trained Spine Surgeon in Lander, WY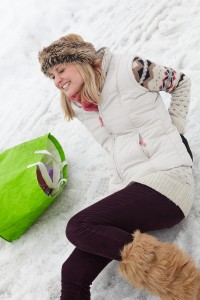 Spinal fusion surgery may be an option for an individual in Lander, WY, who is living with back pain that has progressively become unbearable. However, surgery is rarely the preferred treatment approach. At Teton Orthopaedics, our spine specialists initially address back pain conservatively, with options like physical therapy and anti-inflammatory medications. We begin this way because the majority of our patients find nonsurgical measures like these to be helpful enough to delay or eliminate the need for surgery. But, in the rare event that nothing seems to help, spinal fusion can be a good solution.
As explained by a board-certified, fellowship-trained spine surgeon at Teton Orthopaedics in Lander, Wyoming, the goal of spinal fusion surgery is to strengthen the spine by permanently joining two or more vertebrae. As a result of the procedure, the targeted vertebrae are encouraged to heal together and form a single, solid piece of bone over time. To accomplish this, spinal fusion surgery may involve:
"Roughening" the bone surfaces of two adjacent vertebrae
Inserting a bone graft between the vertebrae
Replacing disc material with donor bone or, alternatively, plastic or metal spacers if degenerative disc disease is present
Placing rods and screws to create an "internal cast" to support the vertebrae during the healing process
Spinal fusion surgery may be performed using a traditional, open spine approach or a minimally invasive technique, which involves much smaller incisions. After recommending a surgical procedure for a patient, a surgeon at Teton Orthopaedics will determine the optimal surgical approach by considering multiple factors, including the specific spinal condition to be treated, its location within the spinal column, and the patient's overall health and lifestyle. In addition to the expertise of our highly experienced surgeons, our patients benefit from the latest advances in diagnostic imaging, surgical techniques, and medical equipment.
To learn more about spinal fusion surgery and other treatment options for back pain, contact Teton Orthopaedics to schedule an appointment at our office in Lander, WY.