Pinedale
625 East Hennick
Pinedale, WY 82941
View Larger Map
Tel: 1-800-659-1335

(307) 733-3900
Orthopaedic Surgeon Treating Visitors and Residents of Pinedale, WY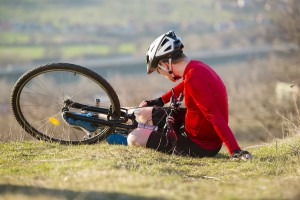 An orthopaedic surgeon can offer much more than an operation to address a musculoskeletal condition. After confirming a diagnosis, this type of medical specialist can recommend the best possible course of treatment, whether it involves physical therapy, medication, injections, surgery, or something else. In fact, the goal of every orthopaedic surgeon at Teton Orthopaedics in Pinedale, WY, is to provide effective care through the most conservative means possible. Our treatment philosophy is rehabilitation oriented, and the vast majority of our patients do not require surgery. In general, we advise patients to consider surgery only as a last resort after one or more nonsurgical techniques do not provide sufficient pain relief or improved function. In this way, we are often able to help our patients in Wyoming or elsewhere to return to their active lifestyles as safely and quickly as possible.
Even for relatively minor musculoskeletal conditions that do not require surgery, it's always best to consult with a specialized orthopaedic surgeon who focuses on treating a specific part of this elaborate system, which includes hundreds of bones, joints, muscles, tendons, and ligaments located throughout the body. For instance, you should promptly seek the advice of an orthopaedic surgeon if you experience:
Difficulties performing daily activities, such as walking, climbing stairs, or lifting objects working
Muscle pain that persists for more than a few days
Joint pain or instability that follows an injury
Joint pain that worsens after periods of rest
Progressive joint pain that worsens with weight bearing
A reduced range of motion, such as an inability to straighten your back
When selecting an orthopaedic surgeon, the most important factors to consider are training and experience. At Teton Orthopaedics, every orthopaedic surgeon is fellowship trained, which means that he or she has completed extensive training in a specific subspecialty beyond that required by the American Board of Orthopedic Surgery. This has allowed us to divide our practice into highly focused centers of excellence, each of which is devoted to treating conditions affecting a specific part of the musculoskeletal system, such as the knee, shoulder, foot and ankle, hand and wrist, and spine.
At Teton Orthopaedics, an orthopaedic doctor is always on call. Contact us today to schedule an appointment with an orthopaedic surgeon at our office in Pinedale, WY, and allow us to help you get back to the activities you enjoy.