Back Pain Center in Riverton, WY, Helps Patients Find the Necessary Relief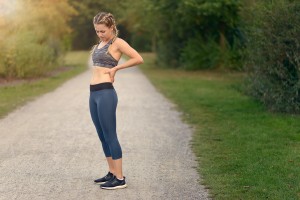 The back pain center at Teton Orthopaedics in Riverton, WY, offers a wide range of treatment options for various types of spinal discomfort. Our private orthopaedic practice is highly specialized, which allows us to provide focused patient care to achieve the best possible outcomes. For instance, our spine expert is board certified and fellowship trained in adult and pediatric spine surgery, which is a testament to his excellence in his chosen field of specialty. With more than a decade of experience, our spine specialist is well known and respected throughout Wyoming for his expertise in treating back pain.
Many individuals from the Riverton area turn to the back pain center at Teton Orthopaedics for help with various types of back pain, including:
Acute back pain – severe but short in duration
Chronic back pain – persistent but can vary in form and intensity (e.g., intense, dull, or burning sensations)
Traveling back pain – originates in the spine and radiates to another part of the body, such as an arm or leg
Oftentimes, these types of spinal discomfort are accompanied by other symptoms as well, such as numbness, muscle weakness, and tingling sensations.
In all of its forms, back pain is one of the most common reasons people seek medical attention, and it will affect about three out of every four people at least once during their lives. Many people decide to consult with the spine specialist at our back pain center at the point when their discomfort interferes with their everyday tasks and compromises their quality of life.
In most cases, back pain will go away on its own or improve with conservative therapies over the course of a few weeks. If the spine specialist at our back pain center determines that a patient requires treatment, he can recommend a customized regimen, which may include physical therapy and medication use, as well as lifestyle changes like weight loss and smoking cessation, if necessary.
In the rare event that a patient's discomfort does not improve with conservative treatment, the spine specialist at our back pain center may advise the patient to consider a surgical procedure. Rather than simply alleviating symptoms, surgery can address the underlying cause, such as a herniated disc, degenerative disc disease, scoliosis, a spinal fracture, or spondylolisthesis.
Residents of Riverton, WY, can contact Teton Orthopaedics to learn more our back pain center and schedule a consultation with our spine specialist. Keep in mind that accurate diagnosis is essential to a well-developed and effective treatment plan. To prepare for your appointment, you may want to think about when your back pain started, what you were doing when it began, its current severity and characteristics, and how it has changed over time.