Treatment Options for Lower Back Pain at Teton Orthopaedics in Lander, WY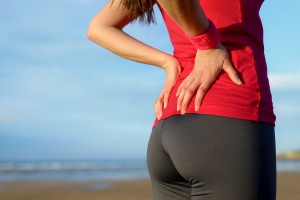 Treatment for lower back pain is one of the most frequent requests of patients who consult with the orthopaedic specialists at Teton Orthopaedics in Lander, WY. Because the lumbar spine (low back) is subjected to a significant amount of daily wear and tear, back pain can result from a number of underlying issues, the most common of which is age-related spinal degeneration. For very severe or persistent back pain, it's important to get an accurate diagnosis of the precise cause before rushing into any treatment, such as prescription narcotics, injections, or surgery, because not all treatments are appropriate for all conditions. Most people find that their discomfort resolves on its own within a few weeks; however, we understand that knowing this won't make a painful episode any more bearable for you, and you may need some help in the meantime.
Individuals who are dealing with back pain in the Lander, Wyoming, area, can turn to Teton Orthopaedics for the answers – and the relief – they need. Our board-certified, fellowship-trained spine surgeons provide comprehensive diagnostic and treatment services for all types of low back pain, which can vary widely from a sharp, pinpoint pain that occurs with specific movements to a consistent, dull ache that lingers. You may want to talk with our spine experts about treatment for lower back pain that has any of the following characteristics:
Numbness or tingling sensations
Muscle weakness
Shooting pains that radiate through one or both legs
Stiffness or tightness upon waking in the morning
Discomfort that intensifies with prolonged sitting
Bladder or bowel incontinence (a sign of a potentially life-threatening condition known as cauda equina syndrome)
Most of our patients find effective relief with one or more nonsurgical approaches that we recommend, such as over-the-counter pain relievers, non-steroidal anti-inflammatory drugs (NSAIDs), and physical therapy. In cases where surgery is ultimately required, our surgeons perform advanced, minimally invasive techniques to help our patients resume their active lifestyles as quickly and safely as possible.
The spine specialists at Teton Orthopaedics in Lander, WY, are available to discuss treatment options for lower back pain, and we always welcome new patients. Contact us to learn more about our evidence-based assessments and treatments for spinal and other musculoskeletal conditions.