Sports Medicine Clinic Serving the Rexburg, ID, Area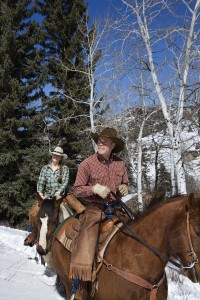 The Teton Orthopaedics sports medicine clinic was established to provide comprehensive orthopaedic care to individuals who live, work, and play in the Rexburg, Idaho, area. Our board-certified, fellowship-trained physicians use advanced medical technology to diagnose and treat a variety of sports-related injuries and conditions – from wrist fractures and rotator cuff tears to skier's thumb and runner's knee – as well as a host of other complex injuries that can occur during athletic activities. We welcome active individuals of all ages and skill levels.
The highly specialized physicians and physical therapists at Teton Orthopaedics have extensive experience in the practice of sports medicine. Because we understand and advocate the health benefits of an active lifestyle, we are dedicated to keeping active bodies in motion. We know what it takes to get our patients back to the activities they love as safely and quickly as possible.
Teton Orthopaedics's sports medicine clinic provides patients from Rexburg, ID, with convenient access to state-of-the-art diagnostic and treatment technology for the conservative and surgical treatment of a variety of sports-related injuries and conditions, including:
Anterior cruciate ligament (ACL) injuries
Meniscus injuries
Wrist fractures
Ulnar collateral ligament (UCL) injuries
Rotator cuff tears
Clavicle fractures
Spinal trauma
Herniated discs
Ankle injuries
At the Teton Orthopaedics sports medicine clinic, we are proud to maintain a longstanding tradition of excellence in orthopaedic care. We work closely with our patients to develop individualized treatment plans that focus on a speedy and safe return to sports and other recreational activities. For every patient we treat – whether he or she requires injury rehabilitation, prevention strategies, or performance enhancement – our goal is an exceptional outcome and enhanced quality of life.
Individuals from the Rexburg, ID, area, can contact Teton Orthopaedics to schedule a consultation at our sports medicine clinic. We do not require referrals.