Rock Springs, Red Dessert Clinic
2761 Commercial Way
Rock Springs, WY 82901
View Larger MapTel. 1-800-659-1335
Ortho Doctor for Residents of Rock Springs, WY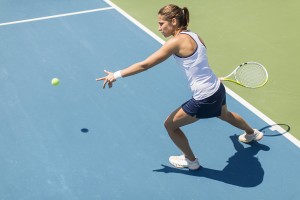 Every ortho doctor at the Teton Orthopaedics clinic in Rock Springs, WY, understands the importance of physical activity as a key component of overall health and wellness. We are committed to helping active people of all ages build and maintain strong musculoskeletal health. If you are dealing with an orthopaedic condition, an ortho doctor at Teton Orthopaedics can help you quickly and safely get back on the slopes, back on the trail, back on your bike – and back to your life.
At Teton Orthopaedics, we have multiple areas of focus, and each board-certified and fellowship-trained ortho doctor in our practice is uniquely qualified to treat conditions affecting a specific area of the body. But, we all have a singular dedication: to preserve the orthopaedic health of our patients to the fullest extent possible. To accomplish this, we take a highly customized approach to patient care, and we offer the latest surgical and non-surgical treatments for conditions of the bones, joints, muscles, ligaments and tendons in the:
Neck and back
Shoulder
Wrist and hand
Knee
Ankle and foot
With outstanding orthopaedic doctors available at our sports medicine center in Rock Springs, Wyoming, Teton Orthopaedics makes it convenient for area residents and visitors to receive the comprehensive and compassionate orthopaedic care they need and deserve. We emphasize prevention, rehabilitation, and the most conservative treatment approach possible. Also, because almost every ortho doctor in our private practice is also a surgeon, our patients who elect to have surgery can benefit from the latest advances in surgical techniques.
Teton Orthopaedics offers specialty care in Rock Springs, WY. Contact us to schedule an appointment with an experienced ortho doctor who can diagnose your condition and recommend a treatment plan that suits your preferences and lifestyle.