Physical Therapy for Athletes in Jackson, WY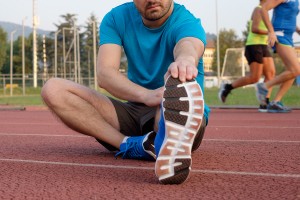 At Teton Orthopaedics in Jackson, WY, physical therapy for athletes is offered by a multidisciplinary team of orthopaedic surgeons, physicians, physical therapists, athletic trainers, rehabilitation specialists, and other experienced medical professionals. As experts in the science of human movement, we perform biomechanical assessments, exercise techniques, postural training, neuromuscular retraining, and manual therapies using state-of-the-art technologies to restore function and enhance performance. Through the use of best practices, our goal is to help our patients perform stronger, faster, and better in all of their active pursuits.
For the treatment of sports-related injuries, Teton Orthopaedics is one of the most trusted practices in the Jackson, Wyoming, area. We understand that, as compared to the general population, athletes tend to face different risks, experience different injuries, and have different responses to treatments, and we take all of this into account when working with active individuals of all ages and fitness levels.
The sports medicine specialists at Teton Orthopaedics can develop customized physical therapy programs for athletes to address a number of sports-related issues, including:
Injury prevention
Performance enhancement
Overuse injuries
Traumatic injuries
Post-surgical rehabilitation
At Teton Orthopaedics, we focus on building better athletes of all levels and ages by developing sports-specific rehabilitation programs that factor in each patient's individual strengths and weaknesses. Our physical therapy services for athletes are designed to help our patients get back into the game quickly and safely, while allowing a maximum amount of participation in order to minimize the discouragement and loss of fitness that can occur due to inactivity while sidelined.
With that said, we believe everyone is an athlete at heart, and therefore everyone in Jackson, WY, deserves convenient access to outstanding rehabilitation services. After all, we're in a world-class sports town, so we are committed to providing comprehensive physical therapy services for all types of athletes, including those who participate at a youth, high school and professional level, as well as those who serve in active occupations, such as police officers and firefighters. To learn more, contact us today.