Rock Springs
2624 Commercial Way
Rock Springs, WY 82901
View Larger Map

Tel. 1-800-659-1335

(307) 733-3900
Orthopaedic Physicians' Group Serving Rock Springs, WY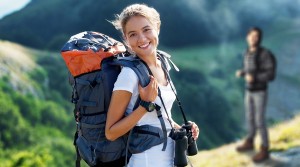 The orthopaedic experts at Teton Orthopaedics diagnose and treat a full range of musculoskeletal injuries and conditions. The musculoskeletal system, which consists of the bones, joints, ligaments, tendons, muscles, and nerves throughout the body, can sustain damage resulting from trauma, repetitive motion and stress, or the natural aging process. For decades, we've dedicated our practice to helping people live life more fully in Rock Springs, WY.
At Teton Orthopaedics, our goal is to ensure that our patients receive the most effective and comprehensive orthopaedic care possible. Each orthopaedic doctor in our practice serving Rock Springs, Wyoming, is a subspecialist who focuses on treating conditions affecting the foot and ankle, knee, hand and upper extremity, shoulder, or spine. Our board-certified and fellowship-trained orthopedists have completed advanced training in their respective areas of specialty – most are also orthopaedic surgeons – and they are consistently recognized by their peers and patients as leaders in the field of orthopaedics.
Over the years, the physicians at Teton Orthopaedics have worked with many professional, collegiate, and recreational athletes, as well as numerous individuals in the workforce, helping them to feel better and perform well. We provide specialized orthopaedic care to a variety of patients, including:
Both working people and professional athletes whose jobs and careers depend on their physical performance
Student athletes who want to continue to compete and hone their skills
Amateur players who participate in sporting activities for fitness and enjoyment
People of all ages and abilities who run, jog, walk, and are active in many other ways
When treating orthopaedic conditions, our physicians typically recommend the most conservative approach possible; for instance, many of our patients benefit from our outstanding physical therapy program. If a patient's symptoms do not improve with non-surgical treatment, our surgeons can perform advanced surgical techniques to address all types of orthopaedic conditions and sports injuries.
With a clinic conveniently located in Rock Springs, WY, our sports medicine practice is easily accessible to local residents and visitors. We offer world-class orthopaedic care within a small-mountain-town setting. Contact us today to schedule an appointment with an orthopaedic surgeon or physician. We have a specialist for every type of injury, and we do not require referrals.