Riverton
1035 Rose Lane
Riverton, WY
View Larger Map
Tel. 1-800-659-1335

(307) 733-3900
Orthopaedic Doctor Available in Riverton, WY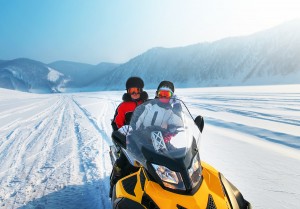 Highly skilled and specialized, each orthopaedic doctor at the Teton Orthopaedics clinic in Riverton, WY, takes a customized approach to patient care. We offer the latest surgical and non-surgical treatments for injuries, pain, and conditions affecting the bones, joints, muscles, ligaments and tendons. With multiple areas of focus, our practice is not only able to treat complex orthopaedic conditions, but we are also uniquely qualified to address each condition specifically.
Teton Orthopaedics has a sports medicine center located in beautiful Riverton in central Wyoming, making access to an outstanding orthopaedic doctor more convenient than ever. For outdoor enthusiasts, this area has much to offer. We share our patients' passion for adventure, and we also enjoy participating in area activities ranging from skiing and snowmobiling in the winter to rodeos and paragliding in the summer. With a dedication to helping people live active lives, we treat a full range of injuries and conditions affecting the:
Ankle and foot
Wrist and hand
Shoulder
Knee
Neck and back
Local residents and visitors consistently choose to entrust their care to an orthopaedic doctor at Teton Orthopaedics. Among other things, this is due to our ability to offer a full range of specialty orthopaedic care, our commitment to clear communication and patient education, our innovative and leading-edge treatment techniques, and our success in helping patients achieve their goals. For these reasons and others, our practice was chosen to serve as an orthopaedic doctor to the U.S. Olympic Ski Team.
Why see a generalist when you can see a specialist right here in Riverton, WY? Contact Teton Orthopaedics to schedule a consultation with an experienced orthopaedic doctor or orthopaedic surgeon. After diagnosing your condition, we can recommend a treatment plan that suits your preferences and lifestyle. Come in and see why we're the definitive choice for your orthopaedic needs.