Marbleton
103 West 3rd St.
Marbleton, WY 83113
View Larger Map

Tel. 1-800-659-1335

(307) 733-3900
Orthopaedic Surgeon Practicing in Marbleton, WY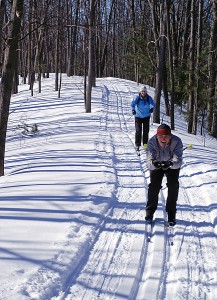 Every orthopaedic surgeon at the Teton Orthopaedics sports medicine clinic in Marbleton, WY, is committed to providing our patients with the comprehensive, individualized care they need to feel better and get back in the game both safely and quickly. Each orthopaedic doctor in our private practice is board certified and fellowship trained in his or her area of specialty, allowing us to provide a full range of highly focused care for conditions and injuries affecting the body's musculoskeletal system.
To the orthopaedic experts at Teton Orthopaedics, it doesn't matter if you're a professional athlete or a dedicated amateur – we believe that every patient deserves world-class care from an orthopaedic surgeon or doctor. Our physicians have vast knowledge, extensive clinical experience, and access to advanced medical equipment. Collectively, we take a multi-dimensional approach to the prevention, diagnosis, and treatment of all musculoskeletal conditions, including injuries of the foot, ankle, knee, hip, shoulder, elbow, and hand. When you consult with an orthopaedic surgeon at our clinic in Marbleton, Wyoming, we can help you take your health and fitness to the next level with our:
Innovative treatments (both nonsurgical and surgical)
Trusted, technologically advanced surgical techniques
State-of-the-art facilities and equipment
Customized physical therapy and rehabilitation programs
Once an orthopaedic surgeon or doctor has identified the issue or issues that need to be addressed, we can develop an individualized treatment plan, focusing initially on the least invasive approach that is appropriate. Our goal is to relieve pain, address the problem and return a patient to work or play as soon as possible. In addition, every orthopaedic surgeon and doctor in our group takes special interest in promoting lifelong wellness and fitness. Beginning with a patient's initial diagnosis and extending throughout his or her treatment and follow-up care, the patient will have access to a trusted physician at Teton Orthopaedics every step of the way.
Whether you live, work, or play in Marbleton, WY, you have convenient access to outstanding orthopaedic care at Teton Orthopaedics. Contact us to schedule an appointment with an experienced orthopaedic surgeon or physician, who can recommend a treatment plan that is customized to your specific needs and designed to eliminate your discomfort and enhance your quality of life.