Lander
8168 US Highway 789
Lander, WY 82520
View Larger Map

Tel. 1-800-659-1335

(307) 733-3900
---
Orthopaedic Doctor in Lander, WY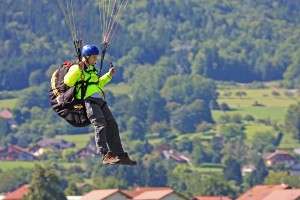 Each orthopaedic doctor who practices at the Teton Orthopaedics clinic in Lander, WY, has the specialized expertise necessary to treat musculoskeletal injuries – those affecting the bones, joints, ligaments, tendons, muscles, and nerves – in a specific part of the body. Serving one of the most active populations in the nation, Teton Orthopaedics was founded to meet the unique needs of both recreational and professional athletes alike by providing outstanding orthopaedic care and sports medicine services. Every fellowship-trained orthopaedic doctor in our private practice has impressive academic credentials – and even more impressive medical experience. We treat a full range of orthopaedic conditions and injuries of the foot, ankle, knee, hip, hand, upper extremity, shoulder, and spine.
At Teton Orthopaedics, we recognize that many people who live and vacation in Wyoming lead very active lives – and people who play hard sometimes get hurt. We established a sports medicine clinic in Lander, WY, because we believe every patient should have access to an experienced orthopaedic doctor who can provide the best possible care for:
Neck and back pain
Knee and shoulder injuries
Foot and ankle disorders
Hand and upper extremity injuries
Chronic pain
Tendonitis
And more
Every orthopaedic doctor at Teton Orthopaedics takes a fully integrated approach to injury repair and recovery. We work closely with each patient to diagnose an injury and gain an understanding of the patient's overall health, fitness, and recovery goals, then recommend an individualized treatment plan. Additionally, even though almost every physician on our team is also an orthopaedic surgeon, we emphasize nonsurgical treatment whenever possible, reserving surgery as a last resort. We are also committed to helping our patients make fully informed treatment decisions, and we discuss every option and provide detailed patient education materials.
To learn more, contact Teton Orthopaedics to schedule an appointment with an experienced orthopaedic doctor at our clinic in Lander, WY.