Afton
Orthopaedic Doctor Serving Patients in Afton, WY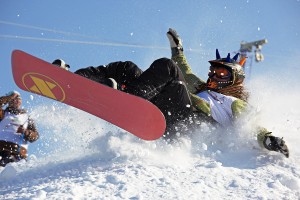 An orthopaedic doctor from Teton Orthopaedics in Afton, WY, can provide a level of specialized care that simply can't be matched by many general practitioners who treat musculoskeletal conditions. That's because most of the orthopaedic physicians in our private practice are also orthopaedic surgeons, and all are board certified and fellowship trained, which means they have completed further education and achieved advanced certifications in their respective areas of specialty. This key differentiating factor has earned us an outstanding reputation and sets us apart from most other general medical and orthopedic practices in Wyoming.
While most orthopaedic doctors are trained to treat conditions affecting the bones, joints, muscles, tendons, and ligaments of the body, each orthopaedic doctor at Teton Orthopaedics is a subspecialist who focuses exclusively on treating a specific part of the highly complex musculoskeletal system, such as the:
Knee
Shoulder
Foot and ankle structure
Hand and wrist structure
Spine (neck and back)
For the treatment of strains, sprains, fractures, joint pain, and overuse injuries, initially seeing an orthopaedic doctor with this type of specialized training and experience is the best way to ensure an accurate diagnosis, appropriate treatment, and a prompt and safe return to activity. Instead of seeing a generalist – who will likely refer you to a specialist – why not begin with an orthopaedic doctor who has expertise in treating your specific condition?
Even though almost every orthopaedic doctor at Teton Orthopaedics is also an orthopaedic surgeon, our practice is highly rehabilitation oriented, and we generally recommend surgery only as a last resort after one or more nonsurgical treatments, such as physical therapy and medication, prove to be ineffective. This philosophy is beneficial to all of our patients, including those who ultimately require surgery, because it ensures continuity of care through the most conservative means possible.
No referrals are needed to see an orthopaedic doctor at Teton Orthopaedics, where our world-class specialists in orthopedic care are dedicated to your active lifestyle. Contact us today to schedule an appointment at our office in Afton, WY.