The Sports Medicine Experts at Teton Orthopaedics Keep Active Bodies in Motion in Jackson, WY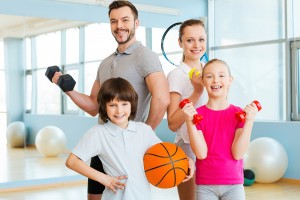 The sports medicine experts at Teton Orthopaedics in Jackson, WY, provide comprehensive care for active individuals of wide-ranging ages and fitness levels. We develop personalized treatment plans with a goal to help each patient achieve the highest level of performance possible, whether that means resuming a daily two-mile jog or reporting for practice with the U.S. Ski Team.
The group of sports medicine experts that you'll work with at Teton Orthopaedics in Jackson, Wyoming, will likely be larger than you expect. Our experienced surgeons, physicians, physical therapists, athletic trainers, and strength coaches will collaborate to enhance every aspect of your performance. We offer injury prevention strategies as well as a wide variety of conservative and surgical treatment options, including minimally invasive procedures such as arthroscopy, which can help an athlete recover and return to function quickly and safely.
Some of the specific services provided by our sports medicine experts include:
Pre-participation physical examinations
Sport-specific athletic training
Nutrition counseling and dietary analysis
Physical therapy
Injury evaluation and treatment
Post-surgical rehabilitation
You don't have to be a professional athlete to experience the benefits of a world-class sports medicine center like Teton Orthopaedics – we welcome all active individuals. We also understand that each patient has unique needs – both on and off the playing field. With this mind, we've devoted our practice to keeping all active bodies in motion. Also, because many of us are athletes ourselves, we have a unique understanding of exactly what this requires, and we go the extra mile to make it available to everyone who needs it.
Trust your health and wellness to a proven team of sports medicine experts. Contact Teton Orthopaedics to schedule a personal consultation at our office in Jackson, WY, today. We always have a physician on call, and we do not require referrals.