MINIMALLY INVASIVE KNEE REPLACEMENT SURGERY FOR INDIVIDUALS IN RIVERTON, WY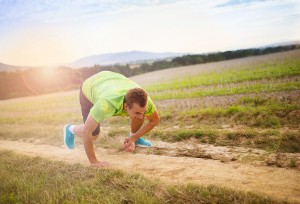 Minimally invasive knee replacement is a variation on a common surgical procedure designed to relieve knee pain and improve function by replacing damaged cartilage and bone surfaces with customized implants. The traditional approach, which requires a long incision at the center of the knee, is much more invasive than the minimally invasive approach, which allows a surgeon to view and access the joint through a series of small incisions using specialized surgical tools.
Minimally invasive knee replacement can significantly reduce the likelihood of pain, surgical complications, and a long recovery process. However, while this type of surgery can be highly effective for certain patients, it is not right for everyone. If you are experiencing severe knee pain or mobility issues, a joint replacement expert at Teton Orthopaedics in Riverton, Wyoming, can recommend the best treatment option for you. Our knee specialists are experienced in evaluating and diagnosing all types of knee pain, and we offer a full range of surgical and non-surgical treatment options.
In general, good candidates for minimally invasive knee replacement surgery include those who:
Have not had other surgeries performed on the affected knee joint
Maintain a stable, healthy body weight
Are in good overall health
Have not been diagnosed with any medical conditions that could potentially complicate the healing process
Are motivated to participate in the healing process
Have attempted conservative treatment without success
Whether a patient elects to undergo traditional or minimally invasive knee replacement surgery, he or she is in good hands at Teton Orthopaedics. Every orthopedic surgeon in our practice is board certified and fellowship trained in his or her area of specialty. Additionally, our surgeons work closely with our outstanding team of in-house physical therapists. As a result, we are able to provide highly coordinated, comprehensive care designed to relieve knee pain, improve function, and enhance quality of life.
To learn more, prospective patients in Riverton, WY, can contact Teton Orthopaedics to schedule a personal consultation.